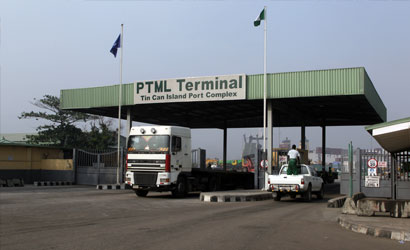 In May 2017 when the then Acting President, Prof.  Yemi Osibajo signed three Executive Orders dealing with the business environment, local content in public procurement and timely budget submission; the disposition of the government towards touting and unnecessary crowding of the nation's ports was made clear. The Acting President established that the government of the day frowns at touting and all forms of unproductive human traffic in our ports – sea and air. The reason for this is simple – the government wants to improve the ease of doing business in the country. A veritable way to ease doing business and create friendly business environment is by assuring existing and prospective businessmen of security of lives and property at our ports. It has been stated time and again that one of the many factors debilitating against world class port operations in Nigeria, especially Lagos ports, is touting and irrelevant human traffic. There are too many people with no direct business accessing our ports. A crowded port increases the rate of pilfering, theft and poses security breach. This has been an enduring challenge despite the adoption of the International Ships and Ports Facility Security (ISPS) code in our port operations. For this reason, any effort by the government and other stakeholders aimed at separating genuine businessmen from touts and pilferers at our ports must be praised and embraced by all well-meaning stakeholders in the maritime industry.
Regardless of the sketches of criticism that have trailed the measures put in place by Ports and Terminal Multiservice Limited (PTML), the company has sufficiently shown capacity and commitment to checking the movement of unwanted persons at the terminal. Some have questioned the appropriateness of the company to check the movement of people in the terminal. Whilst they may have appropriately exercised their right to disagree with the innovation, it does not in any way downplay the importance of security measures put in place by the PTML. Being the largest Roll-on/roll-off (RORO) operator in West Africa handling vessels with highly valued goods such as cars and buses, PTML naturally attracts all kinds of people – genuine businessmen and miscreants. What this naturally portends is the possibility of touting and criminal activities, which any responsible and proactive terminal operator must diligently check. PTML has shown seriousness in checking the menace of touting by installing the Security Access Control and Identity Management system which authenticates the credentials of all users. This should actually be the standard for other terminal operators across the country to check the influx of miscreants in our ports.
The aim of the access control measures is to regulate the flow of persons through designated access points, thereby ensuring that only authorized persons gain access into the terminal. International Ship and Port Facility Security Code (ISPS Code), which is being implemented in Nigeria and the Customs & Excise Management Act (CEMA) are good reference documents that allow for the introduction of access control in our ports. Sections 153-156 of CEMA which directly deal with authorisation of agents, liability of agents for duty, liability of principals, and customs agents, clearly show how terminal operators can authorise access. In line with the provisions of CEMA, PTML issues biometric access card on the presentation of a valid Customs accreditation, the possession of a valid Customs form C30 and other documents that evidently demonstrates genuine business purpose at the port. The access card is issued at a fee of N10, 000, which is charged only the first time a Customs licensed agency is registered and it entitles such agency to 7 cards. This is only logical because many loiter in the terminal under the guise of being clearing agents.
It is natural and expected of some stakeholders in the industry to bare their minds about innovative measures in port operations in Nigeria, especially when it drastically alters the usual way of doing things. However, it will be disingenuous to deliberately spread falsehood about an entity that is making concerted effort to make genuine business operations better in the industry. Stakeholders in the maritime industry and especially port users need to sufficiently appreciate this salient point: seaports are public places that should be well secured and orderly managed. No one goes to the various airports in the country and gain access into the tarmac without a verified serious business. These are public places but they are also major security targets and therefore require maximum security processes.
We must not allow touting in any disguise at our ports. It is dangerous to the security of the port and port users; it encourages pilfering and other unwholesome behaviours. It is a bad port disease that must be fought with technology. Failure to fight this disease will lead to a sustained negative view about our nation's port.
(Visited 90 times, 1 visits today)
We pay for your stories! Do you have a story for Ships & Ports? Email us at tips@shipsandports.com.ng or call 0810 359 4873. You can also WhatsApp us here. We pay for videos too. Click here to upload yours. 
Copyright Ships & Ports Ltd. Permission to use quotations from this article is granted subject to appropriate credit given to www.shipsandports.com.ng as the source.