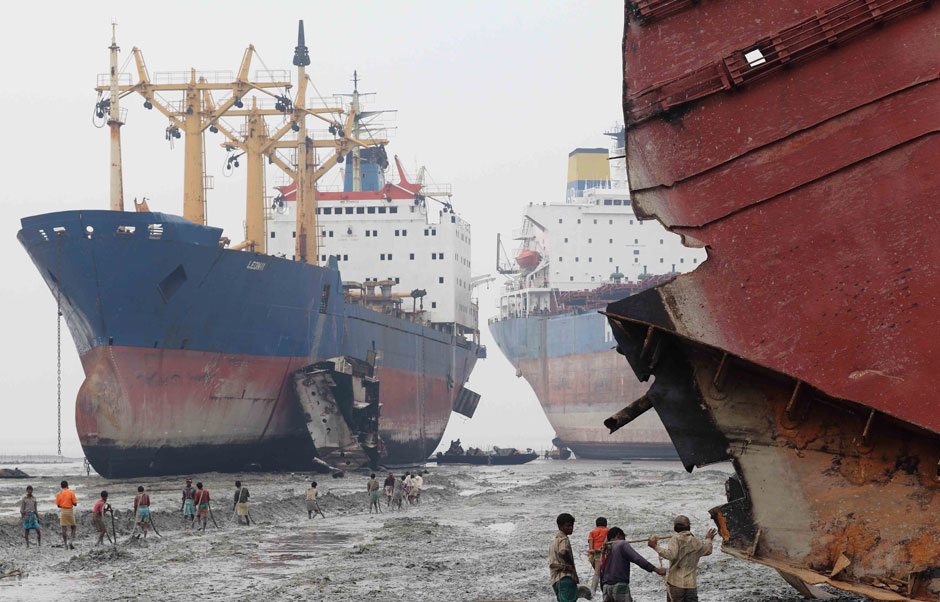 There were a total of 181 ships scrapped in the first quarter of 2019, including 142 ships broken up in South Asia using the controversial beaching method, according to the latest figures released by the NGO Shipbreaking Platform.
Between January and March, the group counted three worker deaths and four severely injured at yards in Bangladesh. There were no severe accidents reported in India and Pakistan.
The Platform said that while information on accidents in Alang, India remains difficult to obtain, there has been a significant decrease in shipbreaking activities in Gadani, Pakistan where a decrease in activity has no doubt contributed to a quarter with no recorded accidents there. Pakistani officials last October halted all shipbreaking at Gadani following a string of accidents, and the Platform said 70 percent of workers have lost their jobs over the last six months.
The report is the first since the January 2019 introduction of the EU Ship Recycling Regulation, which requires all end-of-life ships flying an EU Member State flag have to be recycled at an approved shipyard included an on EU list of approved recycling facilities. The list now contains 26 shipyards, including 23 facilities located in the European Union, two facilities in Turkey and one in the United States.
During the first quarter, the NGO Shipbreaking Platform recorded at least five ships scrapped in accordance with the new requirements, but at least seven ships had swapped their European flag to that of a non-EU registry prior the last voyage to the shipbreaking yard as a way to circumvent the legislation.
Among the 181 ships dismantled worldwide so far in 2019, there were also 20 scrapped in Turkey, one in China, eight in Europe, and ten in the rest of the world – not including South Asia.
In the first quarter of 2018, the number of ships dismantled worldwide totaled 206 ships, including 152 ships that ended up on beaches in South Asia.   
Copyright Ships & Ports Ltd. Permission to use quotations from this article is granted subject to appropriate credit given to www.shipsandports.com.ng as the source.