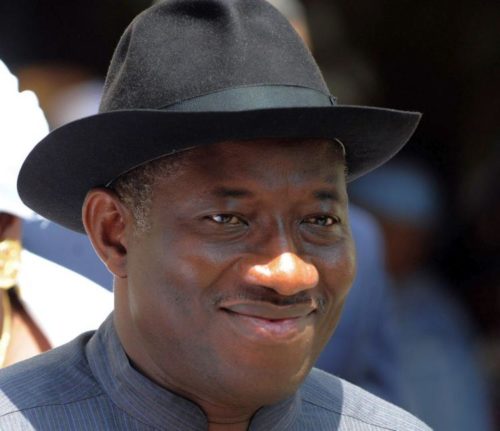 More than six years after implementing a controversial fuel subsidy withdrawal which sparked a nationwide protest, former President Goodluck Jonathan has revealed that it was the 36 state governors who pushed him to remove the subsidy to provide more money for them.
Jonathan, who made the startling revelation in his book, My Transition Hours, unveiled in Abuja on Tuesday, however, accused the same governors of betraying him by precipitating a mass protest against his administration when Nigerians kicked against the fuel price hike from N65 to N97 per litre,
The former president also slammed the then speaker of the House of Representatives, Aminu Tambuwal, who is currently the governor of Sokoto State, of hobnobbing with the opposition to tackle him over the fuel price increase.
Jonathan recalled how Tambuwal mobilised the members of the House to sit on a Sunday just to condemn the deregulation approved by his administration.
The former leader said that Tambuwal embarked on the session in the hope that he (Jonathan) had travelled out of the country to South Africa for the centenary celebration of African National Congress (ANC).
"That was the first and only time in Nigeria's political history that the Parliament sat on a Sunday. At that sitting, an opposition member of the House got up to allege that I had abandoned the nation at such a crucial time to join in festivity in South Africa.
"Unknown to the House, on that same day, while they were sitting, I was at Eagle Square to commission mass transit vehicles my administration purchased to cushion the effect of the subsidy removal.
''I had to address the issue by telling the nation that it was untrue that I had abandoned the nation at such a crucial time to join festivities in South Africa. The country was tense and the public was wondering what would happen next," he said.
Jonathan accused the governors, especially those from the opposition APC, of abandoning their push for deregulation when the protests broke out, castigating him and his administration for the decision, apparently to look good before the people.
He said in the 194-page book, "State governors of the main opposition party, some of whom were champions of the subsidy removal in our meetings on the matter, made a volta face."