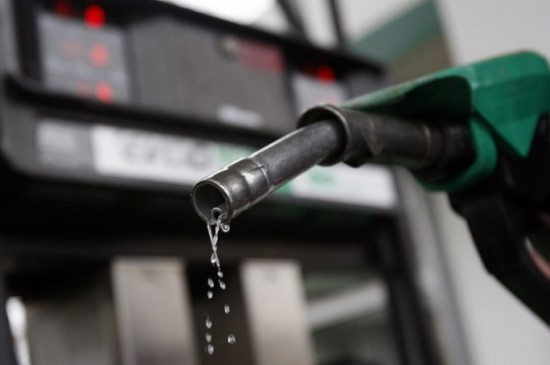 In a bid to avoid shortages ahead of the 2019 presidential elections, about 1.5 million tonnes of motor fuel are said to be on ships, off West African shores.
The bulk of these fuel imports is expected to flow to Nigeria, traders have said.
According to industry monitor Genscape, the volume is said to be the highest level of imports since it began tracking the data in January 2017.
Sources in Nigeria said tanks on shore were also brimming after a major import push by state oil firm Nigerian National Petroleum Corporation (NNPC) in the past few months.
"Local gasoline is oversupplied," one importer said, adding that prices had fallen in some places in Nigeria to below the official price cap as retailers sought to sell the surplus.
Gasoline availability is a politically charged issue in Nigeria, an OPEC crude exporter that has to import gasoline and other oil products as it lacks refining capacity. Nigerians expect the government to provide plentiful, cheap fuel.
In recent years, Nigeria has faced regular shortages leading to queues at fuel pumps, as private firms have been deterred from importing due to government price caps on fuel sales and because of the difficulty sourcing dollars when a fall in global crude prices hit Nigeria's hard currency revenues.
To fill the gap, NNPC has accounted for more than 90 percent of imports in the past year. With a presidential election due in February, trade sources said the government was keeping up the pace of imports to ensure ample availability.
"NNPC is being overly cautious with the presidential election less than a year away," another importer said.
Traders in Europe said loadings for the region had reached 2.3 million tonnes in the past month, the highest level in two years of tracking the trade.
Thomson Reuters TradeFlow data showed a spike in early spring in gasoline loadings from Europe, a rise that had helped support sagging gasoline margins amid weak demand from other key destinations, such as the United States.
Traders said volumes had started to dip in April. But they added that Nigerian purchases were unlikely to fall off sharply.
Indicating NNPC's continued activity in the market, the state firm awarded a spot tender to buy 10 additional 37,000 tonne cargoes for delivery in May, on top of the shipments it typically receives via swaps for crude oil.  
Copyright Ships & Ports Ltd. Permission to use quotations from this article is granted subject to appropriate credit given to www.shipsandports.com.ng as the source.