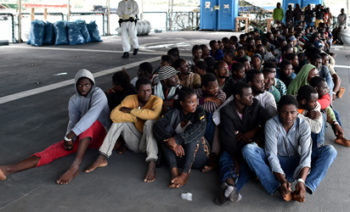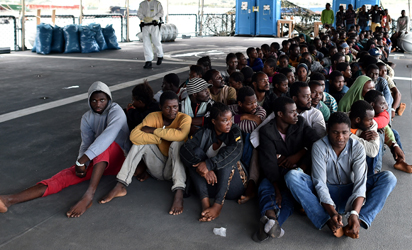 The Police in Paris on Friday have cleared out hundreds of people from a large migrant camp in the city's northern Porte de la Chapelle district, the regional authorities said.
According to the authorities, no fewer than 2,771 people were transferred to temporary sites across the Ile-de-France region around the capital.
"They would be given a `social and health check-up' and would quickly be directed to appropriate reception services according to their legal status,'' the Ile-de-France Préfecture said.
Some 350 police officers and another hundred administrative officials were involved in the operation.
The prefecture said that the illegal camps "presented serious risks to the safety and health of their occupants as well as neighbours."
Paris authorities opened a temporary reception centre with some 400 places near Porte de la Chapelle in November in an attempt to cope with the numbers of migrants camping rough in the city.
However, rough encampments have continued to spring up in the area.
The numbers of migrants in Paris has increased since October when authorities demolished a large unofficial camp near the port city Calais, where migrants hoping to find a way across the English Channel to Britain had taken up residence.