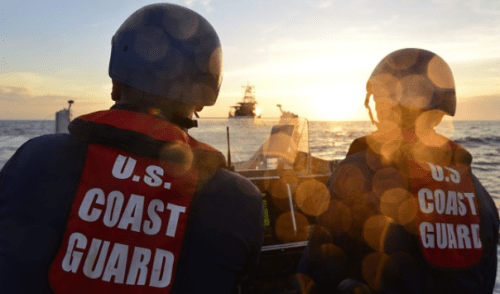 Three people are missing after two towing vessels collided on the Mississippi River near Luling, Louisiana on Sunday.
The U.S. Coast Guard says watchstanders at Coast Guard Sector New Orleans received a report at 5:37 a.m. that the towing vessel RC Creppel and the towing vessel Cooperative Spirit had collided.
Four crew members of the RC Creppel were initially reported missing.
One person was recovered from the water by a Good Samaritan. The search for the other three is ongoing. 
Local media reported that one person was rescued and taken to the hospital where they are in stable condition.
The Cooperative Spirit was reportedly transiting up bound on the river when it entered a barge fleeting area and allied with barges before colliding with the towing vessel RC Creppel, the Coast Guard said in a statement.
The collision caused the RC Creppel to sink and barges to breakaway. 
One of the two barges the RC Creppel was pushing at the time was damaged in the accident. The barge was reportedly carrying sulfuric acid and an unknown amount of vapor was released into the air. The source of the release has since been secured, the Coast Guard said.