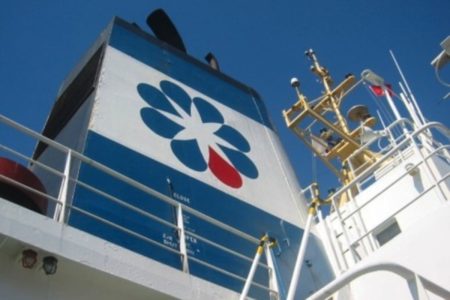 Up to $300 million of cash and assets of New York-listed Aegean Marine Petroleum Network were believed to have been misappropriated through fraudulent activities involving over a dozen company employees.
A latest audit committee investigation has found that the principal beneficiary of the misappropriation is Fujairah-based OilTank Engineering & Consulting, which entered into a contract with an Aegean subsidiary to oversee the construction of Fujairah Oil Terminal Facility.
It is believed that this contract was used to misappropriate company funds through inflated contracts and fraudulent pricing, and that Oiltank was controlled by a former affiliate of Aegean.
The audit committee also confirmed that Aegean had approximately $200 million in accounts receivable that arose from purported commercial transactions that occurred in 2015, 2016 and 2017.
"The audit committee believes that the receivables were improperly recorded as part of a scheme to facilitate and conceal an extensive misappropriation of company assets channeled to OilTank, but accounted for as transactions with these shell companies. The audit committee has further confirmed that the approximately $200 million of receivables are uncollectible and will be written off," the audit committee stated.
"The investigation also uncovered additional actions to defraud the company and/or its subsidiaries, including prepayment for future oil deliveries that were never made. These fraudulent activities appear to have commenced as early as 2010."
Over a dozen Aegean employees, including members of senior management, were involved in the fraud.
The misconduct occurred in part because the unnamed former affiliate has "exerted significant control over company personnel and assets through various inappropriate means, including threats of economic retaliation and physical violence", the audit committee said.
"In addition, the former affiliate continues to have access to and control over the company's electronic and physical files."
There was at least one attempt to permanently delete documents from Aegean's server through remote installation of data deletion software by a person with administrative access.
Copyright Ships & Ports Ltd. Permission to use quotations from this article is granted subject to appropriate credit given to www.shipsandports.com.ng as the source.