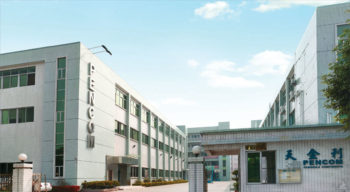 The National Pension Commission (PenCom), says it has issued compliance certificates to more than 4,000 firms to enable them to bid for Federal Government contracts since inception.
The Head, Research and Corporate Strategy Department, PenCom, Dr Amino Farouk, disclosed this in an interview on Wednesday in Lagos.
Farouk said as at March 23, about 353 firms had complied with the requirements as stipulated in the Pension Reform Act (PRA) 2014, and were subsequently cleared to secure Federal Government's contracts.
"The 353 companies pushed the total sum of the companies the commission issued compliance certificates since PenCom's inception to over 4000," Farouk said.
According to him, the certificate is evidence that they have fully paid the contributions of their employees.
"The compliance certificates issued to the firms meant they had fully paid the contributions of their employees and had paid the premium for Group Life insurance covering their employees fully.
"Thus, in the event of death in active service, their families will be paid benefits to the tune 300 percent of the deceased's full annual salary and allowances," Farouk said.
He appealed to Ministries, Departments and Agencies (MDAs) to support the initiative of issuing certificate of compliance to deserving firms.
"Some MDAs often accept spurious evidence of compliance from contractors and being reluctant to ensure that companies bidding for works fulfilled their obligations relating to pensions as enunciated in the Public Procurement Act 2007.
"The commission posited that methods deployed by MDAs include, the exclusion of the pension requirement in the advertisement for contractors or acceptance of spurious evidence of compliance from them.
"We once again appeal to them to support this laudable initiative,'' he noted.