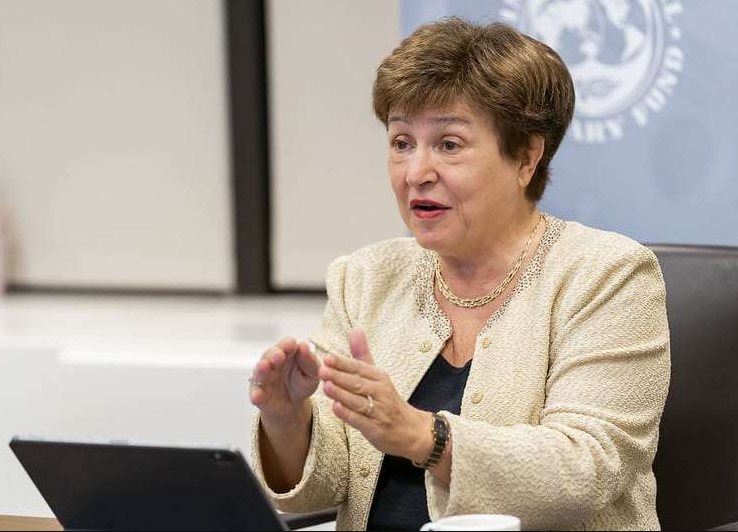 The Managing Director of the International Monetary Fund (IMF), Kristalina Georgieva, has said that at least one-third of the global economy may slip into recession in 2023.
She made this known on the CBS Sunday morning news programme, Face the Nation, on Sunday.
"We expect one-third of the world economy to be in recession. Even countries that are not in recession, it would feel like recession for hundreds of millions of people," she said.
The IMF boss argued that for the first time in 40 years, China's growth in 2022 is likely to be at or below global growth.
"For the next couple of months, it would be tough for China, and the impact on Chinese growth would be negative, the impact on the region will be negative, the impact on global growth will be negative," she said.
The new year is going to be "tougher than the year we leave behind," as the major economies of the world – the US, Europe and China – experience weakening activity, she said.
"Why? Because the three big economies – the US, EU and China – are all slowing down simultaneously," she argued.
In October, the IMF cut its outlook for global economic growth in 2023, considering the ripple effect of the Russia-Ukraine war as well as inflation pressures and the high interest rates engineered by central banks across the world.
Georgieva said that China, the world's second-largest economy, is likely to grow at or below global growth for the first time in 40 years, amid uncertainties over the surge in Covid-19 cases.
She added, however, that the US economy is standing apart and may avoid the outright contraction that may hit a significant part of the global economy. "(The) US is most resilient…may avoid recession. We see the labour market remaining quite strong," she said.
In October, the IMF predicted a slower growth for the Nigerian economy in 2022, changing its forecast from 3.2 percent in July to 3.0 percent.
In its World Economic Outlook for October 2022 titled, "Countering the Cost-of-Living Crisis", it projected a growth contraction for sub-Saharan Africa from 3.8 percent to 3.6 percent.
It cited the strength of the dollar as a major concern for tightening fiscal conditions, and increasing the cost of imported goods. 
Copyright Ships & Ports Ltd. Permission to use quotations from this article is granted subject to appropriate credit given to www.shipsandports.com.ng as the source.