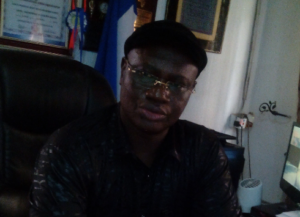 The President-General, Maritime Workers Union of Nigeria (MWUN), Comrade Adewale Adeyanju has called for improved security at private jetties operating in the country, which he said has become an avenue through which weapons are smuggled illegally into the country.
Speaking yesterday at the 4th quadrennial branch delegates' election held in Lagos, Adeyanju lamented the influx of unregistered dockworkers engaged by private jetty owners, which according to him, poses security risk.
He called on the government to enforce the Nigerian Maritime Administration and Safety Agency (NIMASA) Act, which stipulates that registered dockworkers should be granted access to the operations of private jetty owners.
He added that government should also improve on means of effective safety in the nation's waterways to curb the activities and menace of pirates and militancy.
"There is need for improve security in the jetties which has in recent times become loose loops through which means offensive matters and weaponry are smuggled illegally into our interior environment thus undermining our internal security and galvanizing terrorist activities.
"The jetties are empty and even those that are working there are not registered dockworkers or seafarers. They just bring in influx of people and there is no standard there. Anything can happen at the jetties when you don't have bona-fide registered dockworkers or seafarers working in those jetties," he said.
Adeyanju said the leadership of the union would collaborate with NIMASA and the Nigerian Port Authority (NPA) to enforce the Act on the establishment of jetties as part of effort to check the influx of unregistered dockworkers.
"There is an Act that established jetties and there is a fine in that Act that if you are not a registered dockworker you will be fined N1million or face six months imprisonment but all that is not happening now that is why we want to collaborate with NIMASA, Nigerian Port Authority (NPA) by meeting with them so that we can all work together," he said.
Meanwhile, Comrade Ekpenyong O. Ekpenyong has been elected President, Shipping, Clearing and Forwarding Agencies Workers branch of MWUN.
Ekpenyong was elected unopposed by the 64 delegates present at the election. Other executive members elected along the President unopposed were Comrade Abass Olufemi Oluyinka as Vice President and Comrade P.O Okodo as Secretary.
Election into the Seamen, NIWA and Water Transport Branch was also conducted with Frances Bunu re-elected unopposed for a second term of four years.
Adeyanju expressed confidence in the ability of the new executives to take the union to greater heights.