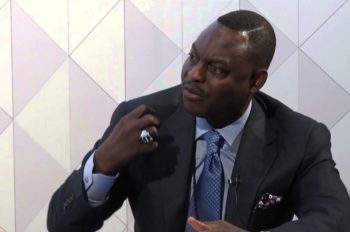 The Executive Vice Chairman/CEO of Sifax Group, Dr. Taiwo Afolabi has identified shallow channels, decaying access roads, high cost of clearing cargoes and corruption as reasons why  Nigerian ports are not yet preferred destination ports in the West and African sub-region.
Speaking yesterday at a seminar organised by the Maritime Reporters' Association of Nigeria (MARAN), Afolabi also said that automation of cargo clearing processes at the ports is vital to the attainment of a hub status. 
Afolabi, who was represented by the General Manager, Sifax Haulage, Major Henry Ajetunmobi (rtd), said, "High incidents of corruption has led to high port cost which has also led to the closure of companies in the country. There is also low level of automation of service delivery in the Nigerian ports and over dependence on one mode of cargo evacuation." 
The Sifax Group boss also decried the multiplicity of government agencies at the ports and high level of piracy and sea robbery on the nation's territorial waters.
He charged government to address insecurity at various border stations for stakeholders to do business in the country.
Also speaking at the event, National Publicity Secretary of the Association of Nigerian Licensed Customs Agents (ANLCA), Prince Kayode Farinto, complained about the frequent interception of containers by officers of the Standards Organisation of Nigeria (SON) and the Nigeria Police even after such containers have been cleared from the port. 
He said SON has turned itself into a revenue generating agency instead of ensuring adherence to high standards of imported and locally made goods.