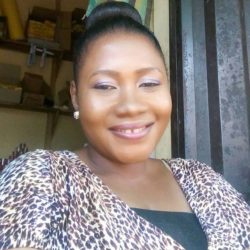 Yes, President Buhari should sign the African Continental Free Trade Agreement (AfCFTA)in order to enable Nigerians working in other African nations to repatriate their wealth back home. We have nothing to lose by signing this all-important document. We only have a lot to gain. Nigerians are competitive and the Federal Government should add impetus to their drive by signing this agreement to enable them trade in goods, services and skills all over the continent. The world cannot wait for us. It is moving on and there is no need for the giant of Africa to be dragging its feet over signing this document, which has so much to offer the people by enhancing their socio-economic wellbeing. It is sad enough that other smaller African countries that are far less endowed with natural and human potential have strategically positioned themselves to benefit from the initiative. In any case, it is always better to negotiate from within than to remain on the side-lines but I am optimistic that we will sign it in the end.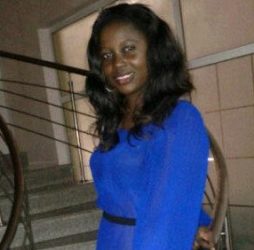 Africans must wake up and become masters of their ships. Will it not be in Nigeria's interest to import goods from other African countries instead of importing such goods from European, Asian and Arab countries? If the new African market takes off, will it not benefit our entrepreneurs beyond imagination as they will be able to market their products all over the continent unhindered? Can Nigerian entrepreneurs enter European Union(EU), American, Asian or Arab markets as easily as they will be able to enter African markets under the new trade agreement? Yet products from other continents are daily flooding African countries. Sagging Nigerian businesses will be able to come back to life as a result of the new African trade initiative because Africa will now be their oyster. They will be able to market their products wherever they are needed. The only thing they will need to do is to conduct proper market research and marketing intelligence. Once that is done, they will only need to device appropriate market entry strategy.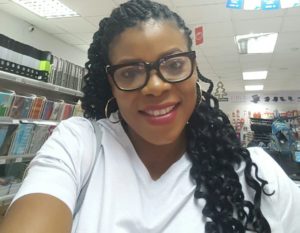 The government should not sign the agreement because as a country we are not competing efficiently. And so signing an agreement will open our economy to all sorts of things.  Nigeria is a large economy and it has always been a great economy without having to sign economic partnership with any country. The only time we can sign an economic partnership with anybody is when we know that if we do so, it is to our benefit. We signed the World Trade Organisation partnership in 1995;China did not sign it until 2000, so also Russia until early 2000. So we have to make sure our house is in order before we sign any economic partnership. We have an infrastructural deficit and our economy is having difficulties competing because we only produce raw materials.We don't add value to our petroleum products. So I completely agree with the President about taking time to sign the agreement because if we open our borders to them under the ACFTA, it will affect our industries.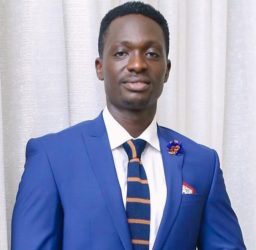 I am not in support of him signing it yet because Buhari needs to take his time; he needs to be very careful about what he signs especially when it involves the nation. Let us not forget that Nigeria is populated, has so many young unemployed citizens and its industries are just coming up.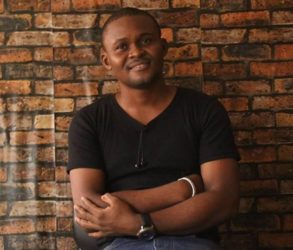 The African Continental Free Trade Agreement is aimed at creating a single continental market for goods and services. It also will enhance free movement of business persons, investments and investors. It is also aimed at expanding intra-African trade through trade liberalisation policies. It removes business and import restrictions within the continent. My opinion is that as far as Nigeria is a net importing country of goods and services; not technologically advanced; has a large population; our cost of production remains high; Nigeria will be a dumping ground for goods and services. The ACFTA will benefit all the smaller countries in Africa looking for markets for their products. Companies from Europe, Asia and America will take advantage of this agreement to bring their production lines to neighbouring African countries with steady power supply and dump their products on Nigeria. It will undermine our emerging Small and Medium-sized Enterprises (SMEs)and exporters and indeed local manufacturers whose products will compete unfavourably with the imported ones under the canopy of ACFTA. However, because of our economic size and population, it is likely to attract investors in many sectors of the economy.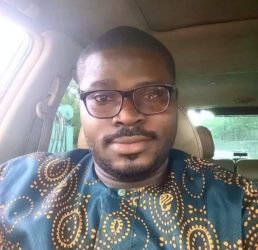 Yes, President Muhammadu Buhari should sign the African Continental Free Trade Agreement. There is no doubt that the AfCFTA, is good for Africa and indeed Nigeria as it will give rise to the world's largest free trade area given the population of the continent and her business activities. AfCFTA is a trade agreement aimed at creating a single market to ensure a free movement of goods and services among African Union member states. However, for Nigeria the issues have always been the various previous bi-lateral trade agreements of the other African countries, the state of our industrial and infrastructural development and import tariff, among others. The above issues are useful as they have the potential of making Nigeria a dumping ground due to our non-competitive manufacturing activities, our market size and our population. There is therefore the need to develop our export market which is presently comatose. We do not have specialty in any exportable product. Importantly, there is also the need to carry along all stakeholders like the Manufacturers Association of Nigeria, Nigerian Association of Small and Medium Enterprises, among others. The government should set up a committee that will fashion out ways to tap into the advantages inherent in what is going to be the world's largest free trade area. I will therefore advise President Buhari to sign the AfCFTA and let Nigeria take the lead in the various discussions and processes leading to the formulation of modalities for the implementation of the agreement and the Nigerian negotiation team should be guided by our own peculiar situation. Already, 44 out of 55 member states of the African Union have signed the agreement and only 22 countries are required to make it effectual. If Nigeria signs, it gives us the opportunity of being part of the decision-making process, as there is enormous potential in the AfCFTA that can be of immense benefit to us. This is also the time for all stakeholders to come together with a common front to assist the negotiation team in piloting the country's position to convince other African Union (AU) member states.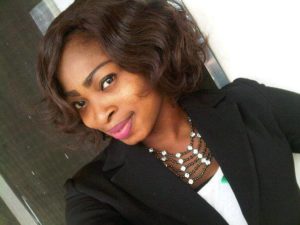 Trade agreements have a lot of technicalities around them. One thing for sure is that even at the level of the West African states, there is this allegiance by African states to some superpowers. For instance, Francophone states in West Africa serve as trans-shipment for manufacturers from France to dump goods in their countries which then find their way into Nigeria through these trade deals. This will make nonsense of our own industrial policies. There is no much going on in Africa in terms of manufacturing. We are only out for self-deception.  African states are still basic commodity exporters. Whatever minerals or resources we have are sold at their basic form without any value or production activity. The Nigerian economy, most unfortunately, is not ripe for all these trade deals. So, today we are not structurally strong to participate in any regional or continental trade agreements. Our industrial base is very weak. If we don't build our industries, the inevitable side effect is for our country to become a dumping ground for all manner of products from other African states. The federal and state governments must ensure that rapid industrialisation is paramount so that we can exit our economic despair.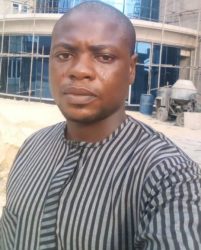 Buhari's failure to sign the AfCFTA agreement manifestly shows that he does not understand economic ideas and concepts. Nigeria is the biggest manufacturing nation in Africa, hence the entrepreneurs and the manufacturing sector would have benefited from the agreement because they would be shipping out goods to other African countries that virtually don't have anything to export. No nation can survive on its own. Trading is important and the terms of trade are important. Therefore, there is a need to ensure our national interests as well as our regional and international obligations are balanced.
I am worried about President Buhari signing the deal because what is going to happen is that our borders will be open and goods within the African region will come in unhindered.Because of the harsh operating environment for manufacturers in Nigeria, you are going to discover that goods produced in smaller African countries will be cheaper than our own and as such these products will beat the locally-manufactured ones when it comes to competing in the market. Hence, you will see a situation where we are going to stop buying our own goods and start buying the imported alternatives. Mind you, the business environment in some of these African countries is better than ours and so their goods stand the chance of being cheap. Now if these goods flood our markets, then you have succeeded in killing the manufacturing industry in Nigeria. So if you study the environment, you will realise that it is not yet okay and the next thing is to start getting people to come and invest here to help improve the economy. Therefore I will say that until we get things right, we should be cautious with some of these deals and most importantly, the AfCFTA deal.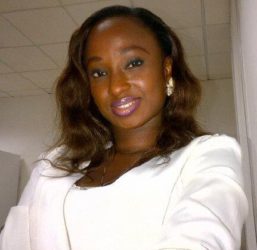 President Buhari should not sign the African Continental Free Trade (AfCFTA. We need to start supporting our own people's products and ideas. Let us not forget that this same government, that has been preaching entrepreneurial skills at all levels and also incorporates the entrepreneurship education to all her tertiary institutions should definitely not sign an agreement that will allow free flow of goods to her country that has been tagged a dumping ground nation. Let us create jobs through our gifts, talents and skills and competencies and encourage our people to embrace what we produce here in Nigeria. For now, we don't need other country's products except products we cannot produce.
Mayowa Awe
Ekiti
Copyright Ships & Ports Ltd. Permission to use quotations from this article is granted subject to appropriate credit given to www.shipsandports.com.ng as the source.