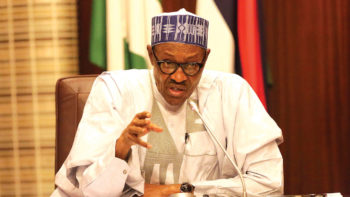 Nigeria's President, Muhammadu Buhari has said that the problem plaguing maritime industry in Africa is massive but noted that this is surmountable with the synergy of African countries which the ongoing Association of Heads of African Maritime Administrations (AAMA) conference holding at Transcorp Hilton Hotel Abuja, signifies.
While welcoming delegates from other African countries and participants to mark the opening of the event, Buhari who was represented by the Vice President, Yemi Osinbajo said "The challenges are many but not insurmountable; as things stands, African fishing grounds are being pillaged, its waters polluted, and piracy is heightening maritime security and causing increases in the cost of maritime insurance and trade.
"At the same time, the regulatory and legal framework to properly manage maritime resources and overcome these challenges are still inadequate; similarly, we are yet to fully develop the human and institutional capacities required to respond appropriately to these challenges,' he said, pointing out however that with the current collaboration, the continent is on the right part to dealing with the problem.
"Our countries have to continue to develop the maritime sector beginning from the national level, regional and sub-regional level," he noted, adding "Here in Nigeria, we have taken steps to tackle some of the challenges peculiar to us while still requiring regional and sub-regional collaboration.
"We have stepped up engagement to address the disagreement, misunderstanding and contentious issues in the Niger Delta, which is a part of the Gulf of Guinea. We recently approved the maritime security architecture and infrastructure to be jointly coordinated by the Nigerian Maritime Administration and Safety Agency (NIMASA), the Ministry of Transport and the National Security Adviser's Office," he declared.
He said the conference, is a unique association of maritime administrators in Africa, an exceptional demonstration of the important collaborations the founding fathers of the Organization of African Unity(OAU) and the African Union (AU) had in mind when they agreed to bind their nations to the grand promises set out in the five charters of the Union.
'It is there that this great and inspirational antecedent were not lost on the founding fathers of your association when in 2013 at the second meeting of the heads of African Maritime Administrations (AAMA) in Sandton, South Africa, the meeting noted that it was and I quote," inspired by the noble objectives which would guide our founding fathers of our continental organization in their efforts to promote unity, solidarity cohesion, cooperation amongst the people of Africa."
Urging the Conference for action, he advised the participants "to take up the multi-faceted challenges that confront the maritime sector in Africa and establish the necessary conditions which can enable the continent to play its rightful role in the development of the African maritime sector and make it stand on a very firm foundation."
Copyright 2017 Ships & Ports Ltd. Permission to use quotations from this article is granted subject to appropriate credit given to www.shipsandports.com.ng as the source.