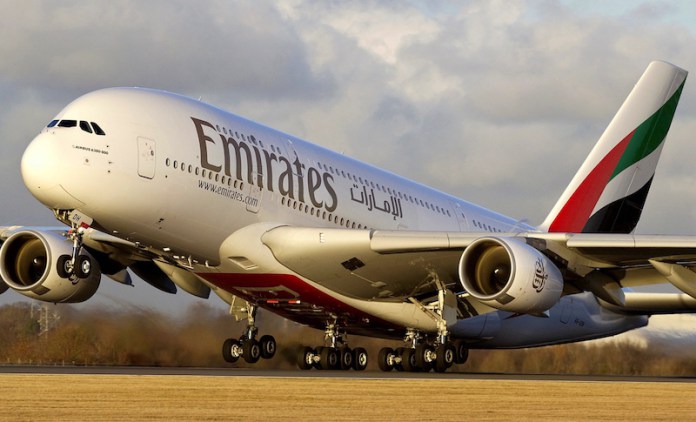 The Federal Government has suspended inbound and outbound flights by Emirates Airline effective Wednesday, March 17.
The Minister of Aviation, Hadi Sirika, disclosed this on Monday, during the presidential task force on COVID-19 (PTF) briefing in Abuja.
He said the airline has continued to conduct rapid antigen tests for passengers prior to departure from Nigeria despite the government's opposition.
"Regarding KLM and Emirate airlines, at the time that we resumed flight, these two airlines made demands that there would be PCR test for passengers within 72 hours of their flight and there will also be antigens rapid test at the airport and also a PCR test on arrival in their countries.
"It is devoid of any scientific reasons because the virus itself will incubate at least within or after 72 hours," Sirika said.
He said KLM has accepted to bring passengers in and out of the country by having only a polymerase chain reaction (PCR) test within 72 hours.
"Emirates did not accept that position so we have asked Emirates to be banned for operations midnight of Wednesday and that has been communicated to them since yesterday," he said.
Prior to the suspension, the carrier had stopped operating flights from Lagos and Abuja airports to Dubai, to be resumed on March 20.
This is not the first time the federal government would suspend Emirates flights over the same issue.
In February, the FG placed a ban on outbound Emirates flights for violating the directive of the PTF on COVID-19 on rapid antigen tests.
Subsequently, the ban was lifted after the airline agreed to stop the rapid antigen tests.