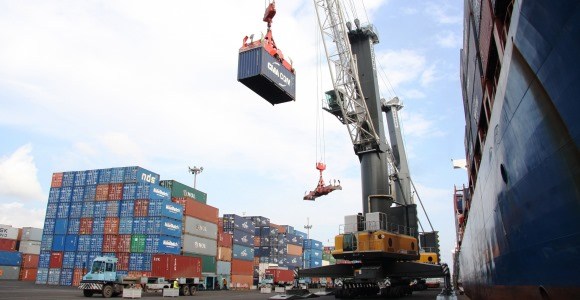 Clearing agents operating at the Apapa and Tin Can Island port have expressed frustration over the heavy downpour, which has persisted since Monday, saying it has slowed down cargo clearance at the ports.
The agents, who spoke in separate interview with SHIPS & PORTS DAILY, said Customs officers could not carry out cargo examination as most of the examination bays are flooded.
According to the agents, paperwork could not be done in the rain, hence only a few containers are being examined and released.
Some Customs agents, who spoke on the development, noted that the rain has restricted many of them to their homes and offices.
"As you are aware, it has been raining for the past four days. The last meeting I held with the Controller at Tin Can, I told him they have to provide raincoat for the officers because the rains are here and once it starts, the officers will stop examination.
"Once it starts raining, work stops because the Customs officer will not be under the rain and be doing examination, so it is affecting cargo clearance, particularly if you want to exit.
"Customs cannot release because examination has not been conducted. The congestion has now extended from where vessels berth to main operational area.
"The road construction too is not helping matter as it has worsened the traffic gridlock on the Mile Two axis," a clearing agent, Ari Ayuba told SHIPS & PORTS DAILY.