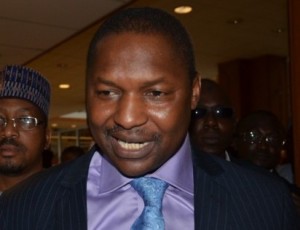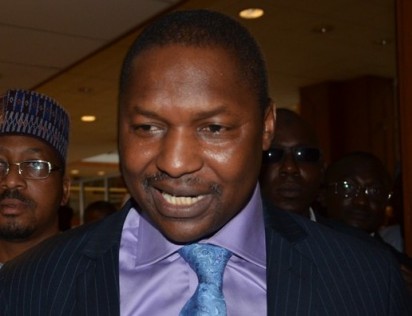 The Attorney-General of the Federation (AGF), has advised the National Assembly not to change the name of Maritime University, Okerenghigho to Okerenkoko, Delta State, as proposed in a bill to the National Assembly.
In a memo from the office of the Attorney General, signed by H.A. Tahir, on behalf of the AGF, dated October 17, 2017, to the Clerk of the National Assembly, the AGF urged the National Assembly not to alter the name and location of the University from Okerenghigho, based on the fact that the name Okerenkoko was corrupted by the Ijaw, who were tenants in the community.
The memo titled : Re- A Bill to Establish Maritime University Which Seeks to Change the Name of the University Community from Okerenghigho to Okerenkoko, stated in part : "I am directed to draw your attention to the issues raised by the counsel for the youth wing of the Itsekiri community, Lawrence E. Erewele & Co, on the above subject matter.
"The Federal Ministry of Justice is in receipt of a correspondence from the aforementioned on the above subject matter, appealing for the intervention of the Honourable Attorney-General and Minister of Justice on the issue of a Bill for the establishment of Maritime University, Okerenkoko, which apparently is an incorrect name for the community where the university is to be located.
"In his appeal for change of the name of the university from "Maritime University, Okerenkoko" to "Maritime University, Okerenghigho," the counsel attached:
—a letter by the Itsekiri National youths Council (NYC), to the National Assembly protesting the Bill bearing incorrect name of the community where the university is to be situated; and
— a Supreme Court decision in the matter of James Uluba & Others vs Chief E.E. Sillo & Others, which is fundamental to the cause of changing the name of the communituy on the Bill.
Tahir observed that: "Having read through the annexures to the correspondence, I observed the following:
"The proposed Maritime University is situated in an area belonging to the Itsekiri community in Delta State, "Okerenghigho". Apprentely, " Okerenghigho is the aboriginal name of this community, while "Okerenkoko" is the corruption of the name by the Ijaw settlers in that community.
"The Supreme Court in James Uluba & Ors vs Chief E.E. Sillo & Ors, affirmed the decision of the trial court, declaring further that the Ijaw who by virtue of their ancestor "Akpata" settled in that community, are the customary tenants of the Itsekiri, whose ancestors founded the Okerenghigho community.
Therefore, Tahir recommended that: "In the light of the judicial pronouncement, the situs of the Maritime University and the need to avert any ethnic crises which may erupt should the Bill for the Establishment of the Maritime University be allowed to bear the opposed name "Okerenkoko," I wish to advice that the National Assembly effect the necessary changes to reflect the aboriginal name "Maritime University, Okerenghigho."