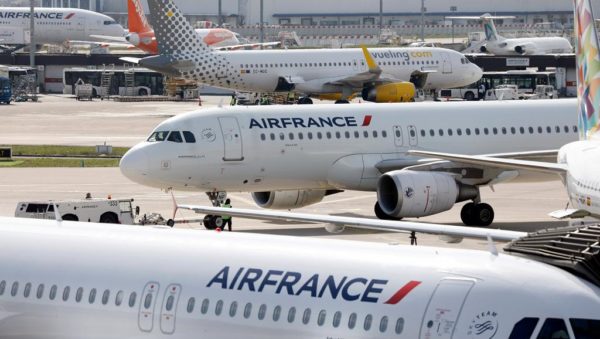 Air France KLM has raised its estimate of the impact to the company from a wave of strikes to around €400 million ($473.6 million) as against a previous estimate of €300 million, said a group spokeswoman on Wednesday.
Shares in Air France KLM were down 1.6 percent in early session trading, with the stock having lost around 50 percent in value since the start of 2018.
Air France's French unions have been staging a strike in protest over pay demands, with the dispute having led to the resignation of Air France KLM boss Jean-Marc Janaillac.
Air France had offered workers a pay rise of 2 percent in 2018 and a further 5 percent over the following three years, but French unions, which have demanded 5.1 percent this year, have complained management is not serious about talks.
After negotiations reached a deadlock, Janaillac called a for a vote on May 4, the results of which went against him.
Janaillac had been CEO for less than two years, running into the same union resistance to reform as his predecessor. His exit raises questions over Air France's ability to cut costs to compete with Gulf carriers and low-cost airlines.
The French government, the national carrier's largest shareholder with a 14 percent stake, has said it will not ride to the rescue of Air France.
Copyright Ships & Ports Ltd. Permission to use quotations from this article is granted subject to appropriate credit given to www.shipsandports.com.ng as the source.