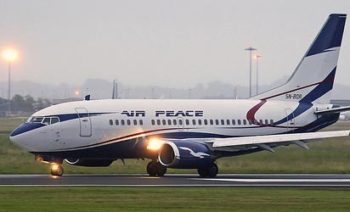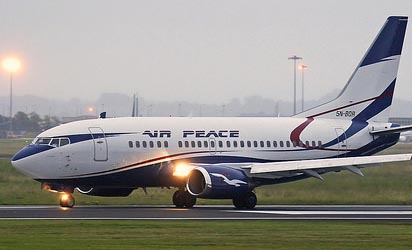 An indigenous airline, Air Peace says it has sealed a deal with Benue State Government to operate flights to the state capital, Makurdi.
Air Peace Chief Operating Officer, Oluwatoyin Olajide made this known while speaking at the agreement signing ceremony in Abuja.
Olajide assured that the airline would deliver exceptional flight experience to residents of Benue and others, travelling on the Makurdi route.
She said the route will be serviced by an Embraer 145 jet under Air Peace Hopper, the airline's subsidiary and flights to Benue will terminate at the Nigerian Air Force Base, Markudi.
The operations, Olajide confirmed, would cover Abuja-Makurdi-Abuja and Lagos-Makurdi-Lagos.
For his part, Chief of Staff to Benue State Governor, Hon. Terwase Obunde assured Air Peace of the government's support to ensure its success on the Makurdi route.
The commissioner, who represented the State Governor, Samuel Ortom, said the government was grateful to Air Peace for accepting its proposal to fly to Makurdi.
The government, he added, would cooperate with the airline to ensure the launch of the route without delay.
Air Peace recently acquired six Embraer 145 jets it plans to deploy to underserved and unserved routes in Nigeria and the West Coast of Africa, including Asaba, Bauchi, Kaduna, Osubi, Nigerian Air Force Base (Port Harcourt), Abidjan, Douala, Lome, Monrovia and Niamey.
The carrier has also acquired two Boeing 777 aircraft for its long-haul flights to Dubai, Sharjah, London, Houston, Guangzhou-China, Mumbai and Johannesburg.