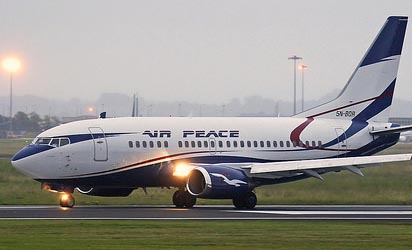 Delta State Governor, Dr Ifeanyi Okowa, on Wednesday said an indigenous carrier, Air Peace Airline has indicated its intention to make Asaba Airport its operational and maintenance hub.
Okowa stated this in Asaba at the presentation of the budgetary proposal for the 2019 fiscal year.
Air Peace resumed daily scheduled flight operations in and out of Asaba Airport on Monday, 8th October 2018.
Okowa said his administration has made considerable progress in the quest to make Asaba Airport an international gateway, with the successful completion of the runway rehabilitation work, adding that the airport has been approved and upgraded from Category 8 to 6 Airport to receive and dispatch large aircraft by the Nigerian Civil Aviation Authority.
He said, "Work on our concession plan for the airport has also reached an advanced stage as we are confident that the concession will ensure that we realise our objective of turning the airport into a mega commercial and travel hub in this part of the country in record time. This would boost our economy and create more jobs for our people.
"We have received strong interests from both local and international investors in the concession exercise and we expect the airport to be fully concessioned in 2019; in this regard, we published a formal "Request for Proposal" in national newspapers on Tuesday, 9th October 2018."