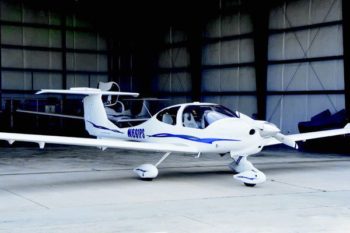 The Nigerian Airforce (NAF) has said an airborne emergency forced the student pilot of Diamond 40 Trainer Aircraft to land on the outskirts of Kaduna while on a solo mission instead of lying back to base.
The Chief of Air Staff, Air Marshal Sadique Abubakar, in a statement said the student was on an exercise as part of the flying training at the 401 Flying Training School, Kaduna.
The statement was signed by the Director of Information and Public Relations, Air Vice Marshal Olatokunbo Adesanya.
Abubakar added that the student pilot who was the only person on board, landed the aircraft with minimal damage and also suffered minor injuries. He is said to be currently receiving treatment at the 461 Nigerian Air Force Hospital, Kaduna.
He said, "A board of inquiry will be constituted to determine the exact cause of the incident while efforts are ongoing to recover the aircraft."