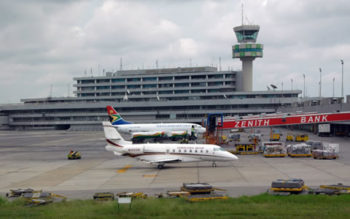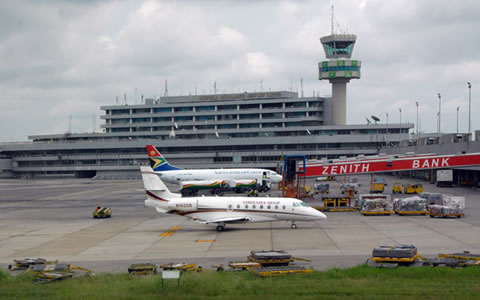 As the United Labour Congress (ULC) began a nationwide strike on Monday, aviation unions affiliated to ULC, shunned directives to shut down the Nigerian airspace.
The unions are the Association of Nigerian Aviation Professionals, ANAP, Aeronautical Information Services Association of Nigeria, AISAN, and the National Association of Air Traffic Engineers, NAAE.
It was reported that the unions had earlier at a meeting with the management of the Nigerian Airspace Management Agency, NAMA dissociated themselves from the strike.
According to an eye-witness account, both the international and domestic wings of the Murtala Muhammed International Airport, Lagos, observed normal flight operations by airlines.
As at 9.30 a.m., over 20 local and international flights had lifted and landed at the airport signifying that the unions had not joined the strike.
It was reported that the ULC issued the strike notice following government's failure to recognise the body as a labour federation despite allegedly fulfilling all conditions stipulated by law.
According to it, the failure of the government to recognise the group violates the constitution of Nigeria which guarantees freedom of association, and the Trade Union Act.
It said that government had thus excluded the congress, which has over 20 registered trade unions, from its intended discussion with labour on the issue of national minimum wage.