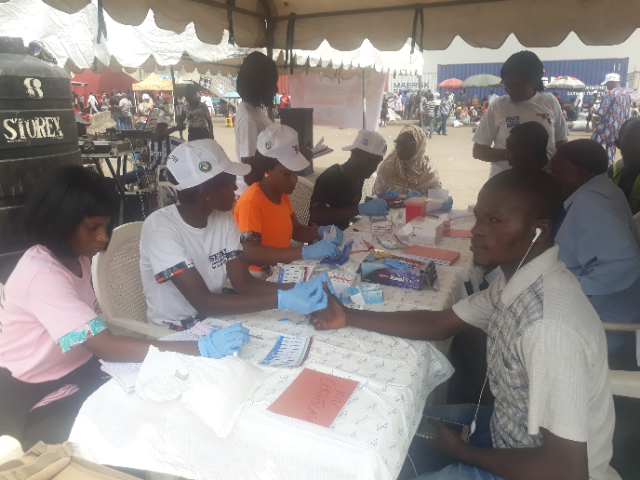 The Abidjan-Lagos Corridor Trade and Transport facilitation project team has commended the Management of the Nigerian Ports Authority (NPA) for its efforts at ensuring that the HIV/AIDS pandemic is not only checkmated but reduced to its barest minimum.
Addressing newsmen last weekend, the Project Component Officer and Facilitator across West Africa, Agapit Yao, said the collaboration existing between the two organizations has helped to reduce the prevalence of the scourge to the nearest minimum.
Yao, who was at the sensitization campaign for transporters at the Tin Can Island port which began from Monday April 9, to Friday April 13, urged other corporate entities to emulate the NPA by contributing to the quest to fight the spread of the scourge while achieving an end to stigmatization of people living with HIV/AIDS.
The ALCO top official posited that amongst others, the transport sector is a flashpoint and needs to be prepared with the enabling platforms to fight HIV/AIDS.
The current spate of sensitization across board has come under the theme, "My Health, My Right", suggesting that an individual has a lot to contribute in the fight by way of knowing his status and going for counselling as well as being safe by way of condom utilization.
Chairperson of the NPA project sensitization enlightenment campaign, Dr. Comfort Datong, noted the need to critically sustain the drive for success of the campaign.
According to her, the target is to wipe out incidence of HIV/AIDS among port and transport workers.
She pointed out that in six years; the plan to drive the scourge away had recorded tremendous success but stated that there is still more work to be done.
She assured that no stone would be left unturned in the quest to end HIV/AIDS within the Abidjan-Lagos Corridor.