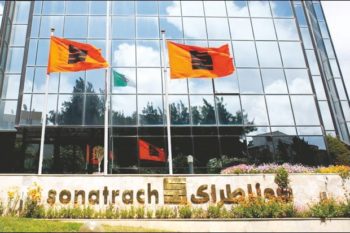 Exxon said on Wednesday that Algeria's state energy firm Sonatrach, plans to buy its 175,000 barrel-per-day Augusta refinery in Sicily, Italy.
The North African oil producer seeks to cut its hefty fuel bills.
Algeria, which needs to meet surging domestic fuel demand, paid $800 million for fuel imports in 2016 but that more than tripled in 2017 to a record $2.5 billion, because of refining problems.
Exxon's Italian subsidiary said that the deal included three fuel storage terminals and related pipelines in Augusta, Palermo and Naples and that the transaction was expected to close at the end of 2018.
Head of Sonatrach, Abdelmoumen Ould Kaddour, told French news outlet Les Echos of the decision in an interview earlier on Wednesday.
The deals will assure an outlet for Algerian crude and improve fuel supplies for the OPEC member, he said.
A Sonatrach source confirmed the deal.
Ould Kaddour also told Les Echos that Sonatrach was about to sign a deal with French oil company Total to build a petrochemical plant in Algeria.
"It will be the first unit to produce propylene and polypropylene in Algeria … most of it will be exported to Europe," Ould Kaddour told Les Echos.
A spokesman for Total declined to comment.
Algeria has struggled to attract foreign investment in recent years and has seen its oil and gas production stagnate.
Since Ould Kaddour took the helm of Sonatrach in March last year, he has been trying to make Sonatrach's culture more business-friendly and resolve long-standing legal disputes with foreign companies.
Sonatrach said in January that it had signed a crude for refined products deal with the world's largest oil trader Vitol to cut its fuel bills, the first deal of its kind in decades. It also said that it was looking to invest in a foreign refinery.
Agency Report