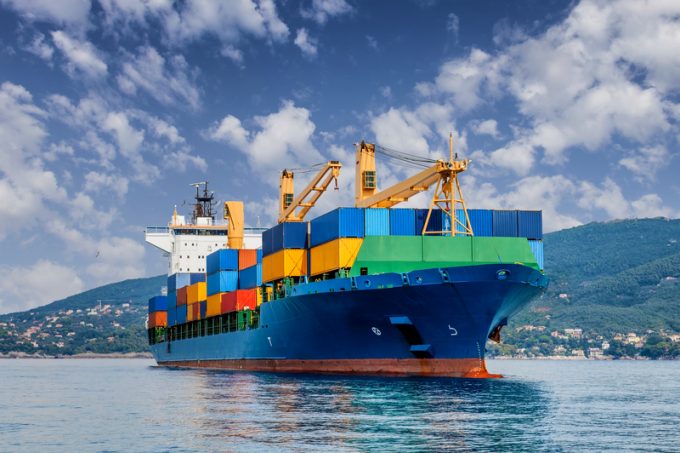 Internet-based shipping information firm, Alphaliner has identified the inability of container shipping lines to control capacity over the last 12 months as the source of their own misery. 
"The disappointing results and earnings downgrades announced by various carriers so far this year can be attributed directly to shipping lines' collective inability to keep capacity in check over the last twelve months," Alphaliner said in its weekly newsletter, adding that "the seeds for the current weak container freight market were sown in the second half of 2017, when carriers failed to curb the expansion in containership supply. Despite clear signs of market over-supply since July 2017, carriers failed to act and remove excess capacity."
The firm said active container ship fleet grew by 9.0% in the fourth quarter of 2017, and swelled by another 10.7% in the first quarter of 2018, and still continued rising another 8.2% in the second quarter.
Correspondingly, average freight rates, measured by the CCFI, fell 15% from 877 in July 2017 to 743 in May 2018, while bunker prices rose more than 40% over the same period.
Alphaliner noted this resulted in an unusual situation during the winter slack season at the end of 2017, when not even a single East-West service was removed from the overall trade route portfolio. Meanwhile, in the first half of 2018, carriers resumed their aggressive expansion with the introduction of new vessel capacity on the East-West routes, as well as injected substantial capacity into the Far East-West Coast South America routes, and into the Far East to Middle East Gulf and Red Sea trade.
"The results of this have been clearly negative for the carriers, who blame supply side pressure for their poor first-half results," Alphaliner said. And to add to their woes, the current oversupply situation has meant carriers are largely unable to recover bunker price increases from shippers and this has also contributed to their dismal results.
Alphaliner noted that while in the past three months, carriers have finally started to backtrack and implement capacity cuts on some of the most severely affected trade corridors, overall active fleet growth remains 7% higher as at the beginning of August, compared to a year ago.
Among the cuts Alphaliner pointed out are on the South America and Red Sea/Middle East Gulf routes, as well as more recent cuts now focussed on the transpacific trade, where two Far East-USWC strings have been removed, with another one to follow at the end of August. Finally, one Far East-USEC string is to be withdrawn in September, it concluded.
Copyright Ships & Ports Ltd. Permission to use quotations from this article is granted subject to appropriate credit given to www.shipsandports.com.ng as the source.