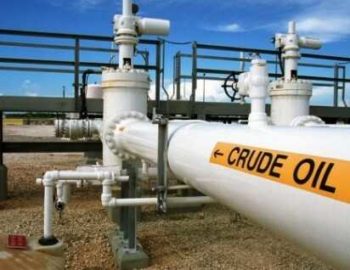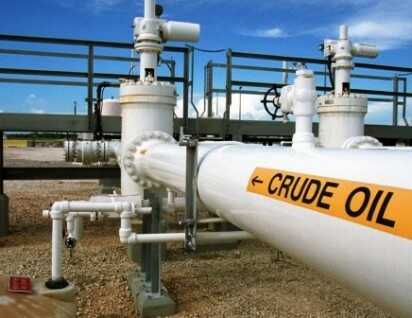 By Lakin' Goodluck 
As the crude oil economy continues to lose its hegemony, there is no better time to vivaciously redirect our economic attention as a nation, in the hope that we would recover the lost years. It is often said that it is better late than never.
For many years we had the priviledge to strategically turn our economy around into a fully diversified one. But as usual, our imposed, appointed and elected representatives ignored that option in fidelity to their selfish and greedy intentions. We, the citizenry, can continue to wail and protest, but our lamentations certainly will not flatten their greed-ingested protruded bellies; neither will it correct their zest for personal gains. Nevertheless, we can continue to provide suggestions on ways to improve the economy in the hope that someday, some would hear, listen and act with purpose.
The new drive towards generating more revenue from tax is highly commendable especially with the attention to luxury items (sometimes unnecessary) that the rich and pseudo-rich in Nigeria are notorious for acquiring. I have once talked about the ambivalent obligations of the government in its tax drive; it will be gladdening to see the government keep to its end of the relationship, by not just collecting tax but also appropriating the revenue with a high sense of responsibility to the general populace.
That being said, we need to pay more attention to agriculture and improve on the giant strides of Dr. AkinwunmiAdesina. The former Minister of Agriculture instituted some policies such as the Growth Enhancement Scheme, GES, targeted at providing subsidized inputs to farmersand the Youth Employment in Agriculture Program (YEAP) that introduced the term "nagropreneurs" into our lexicon. These and other policies of the previous administration brought agriculture to the forefront and elicited support from Nigerians with the attendant benefits. A furtherance of those policies and programmes, with possible improvements, can significantly catapult Nigeria's earnings from the agricultural sector.
However, the most important policy that government at all levels must institutionalise as a matter of urgency is sincerity of purpose. Currently, it appears many of our leaders are more driven by the probable political benefits from projects executed than the actual benefits accruable to the general populace. This speaks to why our officials would prefer to organise an elaborate fanfare worth NGN20million on a project executed with onlyNGN2million.
Reports have it that Nigeria is the largest producer of cassava in the world with over 45 million metric tons produced every year. Now, if we only focused on the enormous value we can derive from cassava, the entirety of our economic landscape would experience a remarkable turnaround. According to the Food and Agriculture Organization of the United Nations, FAO, cassava alone can be used in diverse forms even beyond the food industry. More than 10 products can be derived from this crop with attendant job creation through the value chain. Is it not funny that it appears our ingenuity in the exploitation of cassava has been largely restricted to the production of different variations of "Garri", starch, and cassava flour? It would have been heartening if we're exporting the "Garri" on a large scale beyond local consumption and paltry export to friends and relatives abroad.
There were efforts in the past to make agriculture attractive to the young generation in order to dissuade many from seeking jobs that do not exist. Those efforts, to a reasonable extent, achieved the intended purpose as there was increase in the awareness and positive disposition towards agriculture. It is incumbent on the current Minister of Agriculture to do more than just creating a fanfare around the export 72 tonnes of yam. Now is the time to revive efforts at making agriculture attractive. The government has declared every Thursday of the week as "Tax Thursday"; why not declare every Friday as "Agric Friday" and let there be activities to activate a discourse that will lead to eventual attractiveness of the sector?
Furthermore, it's practically impossible to separate agriculture from entrepreneurship, which means it's important to offer entrepreneurial training for intended entrepreneurs in agri-business, and the government certainly has the capacity to make this happen nationwide.It is incongruent that agriculture is the largest employer of labour in the country, yet we carry the inglorious title of the largest importer of rice in the world and still generate more than 90% of our foreign receipts from oil. There is obviously something we are not doing right!
Let's not deceive ourselves to think that our problems are extra-terrestrial and require some preternatural solutions. All that is required is the political will, the necessary framework, and the sincerity of purpose.Agriculture can become our mainstay again.
Copyright Ships & Ports Ltd. Permission to use quotations from this article is granted subject to appropriate credit given to www.shipsandports.com.ng as the source.