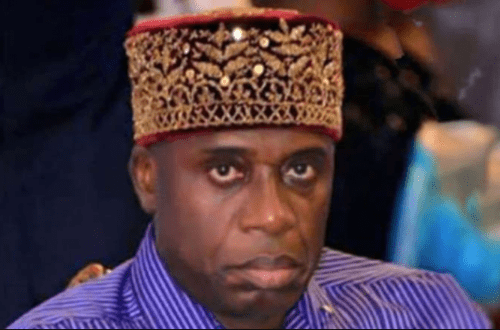 Some Nigerians living in Spain on Friday attacked Nigeria's transportation minister Rotimi Amaechi while on a national assignment.
"Some minutes ago, I was attacked by a few misguided Nigerians while on national assignment at a climate change event in Madrid, Spain," Amaechi tweeted on Friday.
"They were quickly repelled by the Spanish police before they could do any harm."
The Nigerian minister said he escaped the scene of the attack and left unhurt.