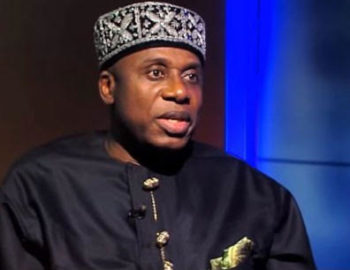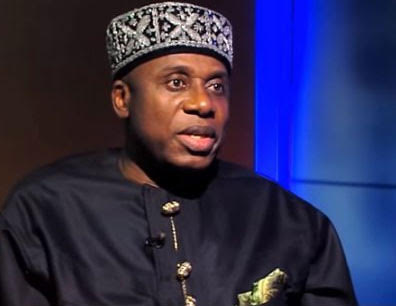 The Minister of Transportation, Rotimi Amaechi, has said that laying of tracks of ongoing construction of Lagos-Ibadan Standard Gauge line will start in Lagos State by April.
Amaechi disclosed this during an on-spot assessment of the progress work at Papalanto, Ogun State on Monday.
According to him, the contractor in charge of the project will start the laying of tracks in Lagos axis by April.
"I am satisfied with the rate at which the project is going and I know the project will be delivered in due course.
"Laying of tracks will start in Lagos by April, all that the engineers are doing now is to ensure proper channels before the laying of the tracks," he said.
The minister said that pipelines, cables and other underground utilities have posed a great challenge to fast-track the project in the city, especially in Lagos State.
He also reiterated that a committee had been set up, chaired by the Nigeria Railway Corporation (NRC) with Nigerian Army, Lagos State Government, the Nigerian National Petroleum Corporation (NNPC) and CCECC as members.
Amaechi urged the people to be patient with the government, saying that efforts were in place to monitor the project till delivery date.
"We don't want to put the engineers under much pressure because there is standard for everything.
"This is three years project; we are only trying to deliver it within a year because our people have been waiting earnestly for the standard gauge operation.
"But we are still targeting January 2019 for delivery," he noted.
According to him, the government is taking many things into considerations, most especially the proposed demolition of about 1,400 houses in Abeokuta for the terminal, has been shifted.
"We have the planned demolition of some houses in the area because when the project was signed in 2016, there were no houses in the area but we see many houses have been built in the community," he said.
All the right of way is cleared from Ibadan to Lagos, with the construction of bridges and culverts ongoing.
Amaechi, however, noted that a lot of areas were unattended to, and urged the contractor to get more manpower and equipment to meet the deadline.