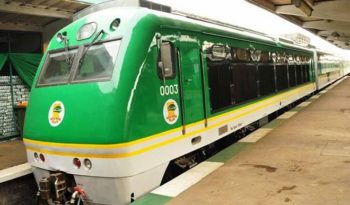 The Minister of Transportation, Rotimi Amaechi, has said mechanisms were being put in place to ensure that train users enjoy maximum security and safety when travelling across the country.
Amaechi who stated this during an interactive session with journalists in Abuja noted that the assurance became necessary to allay the fears of train users, especially on the Abuja- Kaduna route, where there have been several allegations of attacks on the coaches.
He said, "For the Kaduna-Abuja rail, be rest assured that there is huge security.
"The response team is very prompt; we have put security vehicles on ground to respond to any attack on the train within five minutes.
"Apart from the policemen in the coaches, what the police is demanding is that we increase security and we have almost completed the process of increasing security in our coaches and on the track.
"We are trying to deploy a security system that makes us see the beginning of the track to the end of the track.
"When we finish, that will be the safest way so that nobody attacks or takes us unaware.
"Right now, we are working to ensure safety and in the case of any breakdown, in 30 minutes, it will be addressed and nobody will be attacked.''
The minister further stated that money had been disbursed to commence perimeter fencing on the Kaduna – Abuja rail track.
This he said would beef up security and prevent encroachment on the tracks.