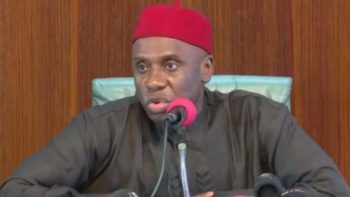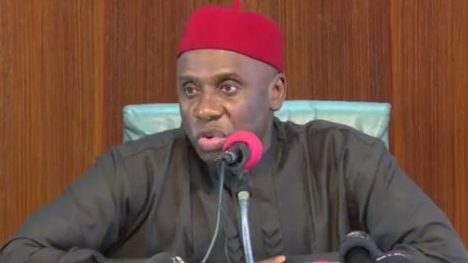 Minister of Transportation, Rotimi Ameachi yesterday said that the Nigerian Inland Waterways Authority (NIWA) has dredged 200,000 cubic meters out of the 500,000 cubic meters of the River Niger bed with less than N100 million spent so far on the project.
Ameachi disclosed this at the NIWA International Conference and Exhibition in Lagos.
While commending NIWA for engaging its in-house engineers who he said have commenced the maintenance dredging of the Ajaokuta to Onitsha channels of the river, saving Nigeria huge sums of revenue; Amaechi implored the agency to procure bigger dredgers that have the capacity to perform better than they are doing presently.
"They said we are using internal dredgers but today out of 500,000 cubic meters, they have dredged 200,000. That is a huge achievement. The last time, I told you the contract was N47 billion to dredge River Niger and the federal government has already paid N34 billion but we have not spent up to N100 million in doing that.
"Of course, it is slow but out of 500, 000 we have done 200, 000 in ensuring that we clear the waterways for people to use.
"We have also agreed that in the next budget we will buy bigger dredgers. So we don't need to give out contract to anybody. They (NIWA) can maintain the River Niger dredging by themselves. If we have two big dredgers doing that, between three to six months, they should be able to finish the entire River Niger," he said.
Ameachi also assured that the process of concessioning the Onitsha River Port will be completed before the end of the year.
He said adequate budgetary appropriation have also been made to ensure the completion of Baro, Lokoja and Oguta Rivers Ports before the end of the present administration.
He noted that the network of rivers, creeks, lagoons and lakes are great resource to the country that need to be maximally utilized by the private sector.
Earlier, Managing Director, NIWA, Boss Mustapha said the agency was focused on developing inland ports for cargo handling and passenger operations in order to create connectivity for multi modal transport linkages.
"To achieve this developmental goal, NIWA has commissioned an in-house project team to embark on a continuous dredging of the entire waterways in Nigeria which was flagged off by the Transport Minister on April 28th. 
"This is aimed at sweeping tilts and deepening the waterways for smooth navigation.
"We are also scheduled to complete the construction and installation of cargo handling equipment at the Baro, Lokoja, Oguta Ports and a number of jetties and landing platforms in many communities along the waterways this year," he said.