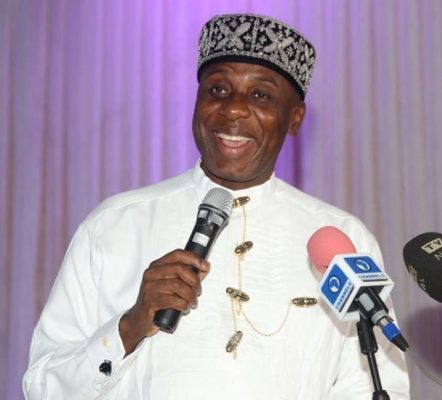 Former Minister of Transportation, Rotimi Amaechi, shocked maritime industry stakeholders weekend when he declared that an Israeli firm, HLSI Security Systems and Technologies Limited, which was awarded a maritime security contract worth $195 million (N70.2 billion), will collect full payment from government "whether they deliver or not". 
The controversial maritime security contract, which has ran for two years out of its three years duration, has failed to address piracy, sea robbery, oil theft and other criminal acts on Nigeria's territorial waters as promised by Amaechi. Two weeks ago, the International Maritime Bureau (IMB) Piracy Reporting Centre rated the seas around Nigeria as the world's most dangerous for piracy. Of the 75 seafarers taken hostage onboard or kidnapped for ransom worldwide so far this year, 62 were captured in the Gulf of Guinea, specifically off the coasts of Nigeria, Guinea, Togo, Benin and Cameroon. 
According to IMB, of the nine ships fired upon worldwide this year, eight were off the coast of Nigeria. 
Also, the Nigerian Maritime Administration and Safety Agency (NIMASA) still spends US$174,000 (N53.4 million) monthly to hire security patrol vessels, which should have been provided by HLSI under the contract. 
These developments have raised questions about the integrity and impact of the contract in Nigeria's maritime domain.
However, while speaking at a reception in his honour in Lagos weekend, Amaechi said, "One place I will leave with you is the security outfit we are pushing. I don't know who will be the Minister of Transport; you have to be strong. That security outfit is a $195 million contract. Whether they deliver or not, the people will take their money." 
He also said that Nigeria loses about $25bn yearly to illegal oil bunkering, piracy and other illegal businesses on Nigerian waters.
Amaechi said perpetrators of illegal oil bunkering in Nigeria could be called the seventh largest oil producers in Africa because of the volume of oil they deal in. Amaechi pointed out that if the money lost to illegal business on the water as well as the one spent on escort services to secure vessels calling at Nigerian shores was put back into the economy every year, Nigeria would be rich.