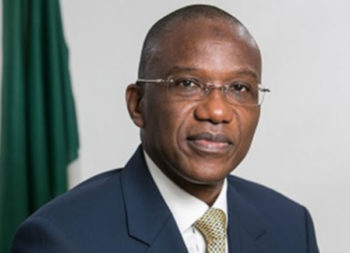 Oluwatoyin Amao 
The Asset Management Corporation of Nigeria (AMCON) has revealed that the Federal Government ordered it to take over the troubled Nigerian carrier Arik Air to save it from total collapse.
AMCON said that as at the time it was taking over the airline in February this year, the carrier was already enmeshed in a major crisis that would have led to a loss of thousands of jobs.
Spokesman of AMCON, Jude Nwauzor stated on Wednesday that the airline, like Aero Contractors, which it took over about five years ago experienced huge challenges arising from all manners of business irregularities and series of operational encumbrances bordering on flight delays, cancellations, bad corporate governance and accumulating staff salaries, among other ills.
He, however, said that eight months after the takeover of the airline, its operations had changed for good.
He said, "Interestingly, Arik Air flights now depart on schedule without delay. For instance, flights scheduled for say 10:00 a.m calls for boarding at 9:27 or 9.28 and completes boarding at about 9:50. The flights will then take off at about 10:05 a.m., which is quite remarkable, judging by the behavior of the airline before the arrival of AMCON.
"Aside from that, AMCON has also done excellently well with its involvement in Aero Contractors and one can only commend the management of AMCON for all these achievements.
"It means that there is hope for aviation in the country. I think other operators should understudy whatever model AMCON used to revive the two very important airlines because without them these two critical airlines would have become history like many others before them."
It would be recalled that following an alleged huge debt profile of Arik to AMCON and other creditors around the globe, the corporation took over the management of the airline in February, a development in the aviation industry that saved the collapse of yet another airline as well as thousands of jobs in the country.
According to Nwauzor, a good number of passengers of the two airlines have been commending the operations of the carriers, stressing that delays and flight cancellations, which Arik was known for before AMCON came on board had been regularised.
Nwauzor added that with the efficient management of Aero Contractors, the operations of the airline had received a boost in recent time with the approval of Maintenance Repair and Overhaul (MRO) facilities for the airline by the Nigerian Civil Aviation Authority (NCAA), which can now certify Boeing 737 classics aircraft.
"Aero recently extended its maintenance hangar so that it could effectively take in a Boeing 737 aircraft and it is partnering with AJ Walters of United Kingdom for tooling and spares, the South Africa Airways Technical and other international maintenance organisations to ensure that its aircraft maintenance facility is in line with global standards," he added. 
For years the airline has been conducting maintenance on helicopters and Bombardier Dash 8 aircraft up to D and C check respectively.
"The airline also hopes to secure European Aviation Safety Agency (EASA) and the US Federal Aviation Administration (FAA) certification before the middle of next year. The implication of this is that other airlines in Nigeria would save a lot of money by making use of Aero facilities for their C-checks instead of doing so abroad."    
Copyright Ships & Ports Ltd. Permission to use quotations from this article is granted subject to appropriate credit given to www.shipsandports.com.ng as the source.