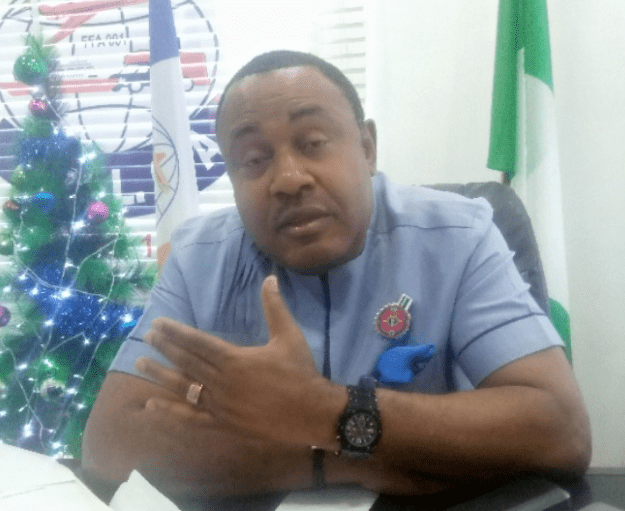 The crisis rocking the Association of Nigerian Licensed Customs Agents (ANLCA) degenerated on Tuesday with the suspension of the National President, Tony Iju Nwabunike by a faction of the association. 
The faction, which described itself as the authentic Board of Trustees of the association is led by Taiwo Mustapha. 
While addressing a press conference in Lagos on Tueday, Mustapha also announced the dissolution of the Nwabunike-led national executive council, stating that a new council would be announced "soon". 
ANLCA has been in crisis for more than two years since the Nwabunike-led executives assumed office. 
The crisis got a head last week when Nwabunike announced the expulsion of Mustapha and seven other members of the association. 
Those expelled include a former president of the association, Ernest Elochukwu and his company, Nestelo Global Limited; a former secretary of the Board, Tai Oyeniyi and his company Mac-Mary Nigeria Limited; and a former Coordinator, Western Zone, John Oforbike and his company, Salim International Nigeria Limited.
Other expelled members of the association were Temitope Akinyele and his company Green Star Nigeria Limited; former National Publicity of the association, Joe Sanni and his company, Multimodal Logistics Ltd; Chairman of the Board of Trustees, Taiwo Mustapha and his company, Pyramid Nigeria Limited; Bayo Oyekangun and his company, Bay-Lee Agencies Limited.
The Nwabunike faction also announced the appointment of Dr Taiwo Afolabi as the association's Board of Trustees chairman, Ozo Chukwura as vice chairman and Kingsly Obi as secretary.