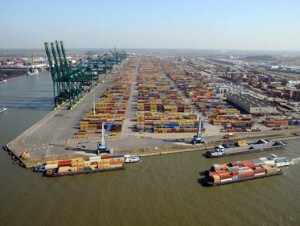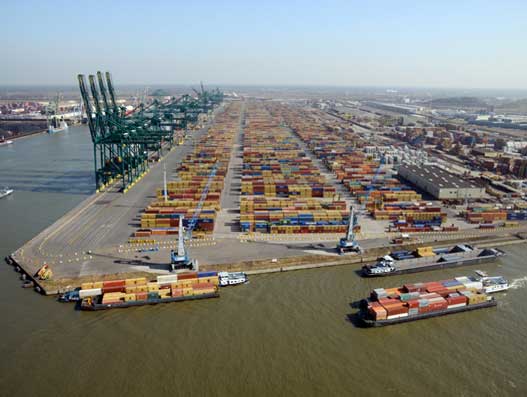 The Port of Antwerp is gearing up to be more environmentally friendly with a project to provide onshore power facilities for seagoing vessels.
The Antwerp Port Authority sealed deals with Alfaport-VOKA, the representative of the private port community whose support is essential for the project to succeed, and with Techelec, Schneider Electric, ABB, Siemens and Actemium as technical partners to complete the so-called cold ironing installations.
Onshore power will enable ships moored in the port to shut down their engines and draw power from the electricity grid, thus helping to reduce emissions of NOx, CO2 and particulates and benefiting the local air quality. With this commitment Antwerp once more confirms its position as the sustainability leader in the Hamburg – Le Havre range, the port authority said in a press release.
"Barges have been able to make use of onshore power in the Antwerp port area for some time now. And our own fleet of service vessels has been using onshore power since the beginning of this year," said port authority ceo Jacques Vandermeiren.
"But currently there are still not enough facilities for seagoing ships. This is a pity, as onshore power can make a significant contribution to the sustainability transition planned for our port platform. We therefore see the development of onshore power as a strategic priority for the next few years," he concluded.
Alfaport-VOKA md Stephan Vanfraechem said: "As a platform from and for the private port sector, we want to bring terminal operators, ship owners and ship's agents together to find out how we can achieve an effective use of onshore power."
He noted that while ships are increasingly being built with onshore power facilities, their use in the ports is still very limited. "At the various links in the chain there are still operational, technical and economic questions. We want to discuss and solve this via this project and thus enable a successful roll out," Vanfraechem stated.