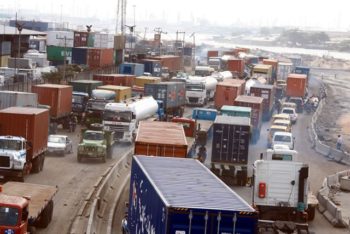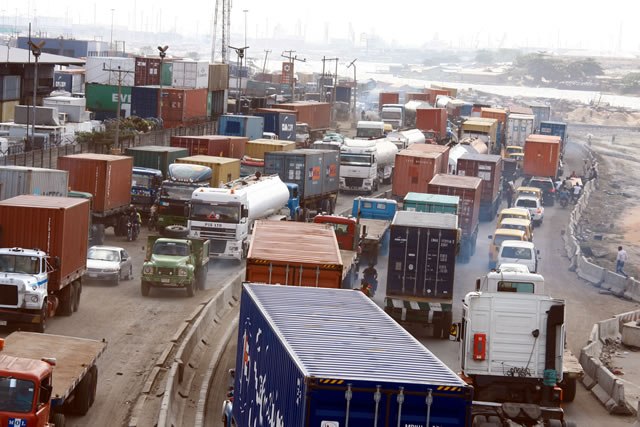 The Port Manager, Lagos Port Complex (LPC), Apapa, Mrs. Fumilayo Olotu, has warned that henceforth, truck drivers involved in bribing their ways to the port gate by jumping the queue instead of passing their trucks through the Lilypond Transit Truck Park would not be allowed into the port. 
Olotu, who gave the warning at a stakeholders meeting in Lagos last week, said the management of the Nigerian Ports Authority (NPA) had been inundated with complaints that some persons were circumventing the Lilypond Transit Park arrangement by flying their trucks mostly at night.
"Some people are being accused of flying trucks; not allowing them to pass through the truck park and it is mainly done at night. For us at LPC, you may choose to fly your truck if you like, escape at Area B and Eleganza, those areas are not under our control but when you get to the port gate, where it is most painful, I am going to turn the truck driver back and I match my words with action," she said.
Olotu said the major challenge facing the port was the traffic gridlock, which is being compounded by the ongoing repair works.
She said NPA was working with the Federal Ministry of Works and Housing to fix alternative routes while the repair works last to ease the gridlock along the Apapa and Tin Can Island port access roads.  
According to her, "The major challenge that every of our stakeholder is worried about is the Apapa traffic gridlock, On October 1, I and my colleague from Tin Can Island Port had discussions with the representative of the Federal Ministry Works and Housing, and we made them realize that they have closed Point road and other points in Apapa and it is affecting operation. They are even asking for 28 days to shut down the Tin Can transit park and to also cut out Creek, Liverpool road but we told them that it will have grave implications. They have agreed to help us do some palliative measures on some other alternative routes that we might consider when that imminent closure will come."
While commending the effort of the Managing Director of NPA, Hadiza Bala Usman in addressing the gridlock, Olotu said Apapa port under her watch would remain committed to the effective management of the Lilypond truck park as part of measure to ease the Apapa gridlock.
She also disclosed that the Apapa port received 90 ships with cargo throughput of 1,442,832 metric tons in August 2019.