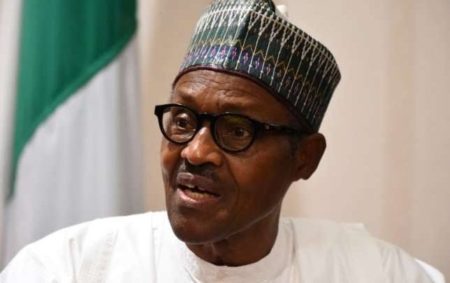 By Ace Omozuwa
The ruling All Progressives Congress (APC) is manifesting all the essential characteristics of a divided house. If a transformational miracle does not happen the party may plunge to the abyss of disintegration. Senator Ita Giwa succinctly described the state of the party. According to media report she said the party is a "home of confusion."Said differently, APC has failed to attain homeostasis.  The cause of this failure may best be understood from the point of view of Prof Akindele Babatunde Oyebode. While speaking on Channels Television news at 10 on Monday 30th of October, he noted that political parties in Nigeria are very synthetic, and not organic.
Champions of confusion appear to have muffled the voice of wisdom in APC. As a result, post-primaries dissensions, which many astute political observers thought were mere fraternal squabbles that would fizzle out have degenerated and acquired the attributes of epic combats. This is sadly so, in part, because, the Senator OserhiemenOsunbor's Appeal Committee was unable to restore peace, reunite the party, and reignite a sense of common purpose.
Therefore, some "bad losers", some aggrieved APC governors are plotting to remove the national chairman of the party, Mr. Adams Oshiomhole, from office. They claim that his ostensibly confrontational style of leadership is detrimental to the continued wellbeing and unity of the party. They are also displeased with his alleged imposition of candidates.
However, Oshiomhole fancies himself as a reformer that is absolutely dedicated to promoting the ideals of party supremacy.  According to Simon Ebegbulem, Comrade Adams Oshiomhole's chief press secretary:  "APC under the national chairmanship of Comrade Adams Oshiomhole, is in safe hands as the party marches, sure-footedly, to victory in the 2019 general election. This is the overarching mission of the National Working Committee (NWC) of the party under his leadership."Many of his party men think differently.
Someof the APC governors that paraded Oshiomholeabout five months ago as the messiah that will lead APC to a future of glory are now his archenemies. According to one of them, governor of Zamfara state, AbdulazizYari, Oshiomholeis "acting like a mini-god."However, an APC governorship aspirant in Zamfara State, Senator KabiruMarafa, sees things differently. He recently advised the APC NWC to expel Governor AbdulazizYari from the party for "frustrating the efforts of NWC to conduct direct primaries for Zamfara state."
The aggrieved governors and some leaders of the party seek to evoke article 21(d) (vi) of the APC Constitution , which states that: "Each organ of the party shall have power to remove a party officer or officers as the case may be from office at that level for failing to discharge his/her responsibilities, neglect and dereliction of duty or misconduct during his/her tenure of office through a vote of no confidence passed against such officer/officers by a two-thirds majority of the members of the appropriate organ and voting subject to such officers' right to fair hearing."
The party is in a precarious state.  As it is unwise to commence the laborious process of dismissing and replacing the national chairman when the 2019 elections are about four months away.If they do, it will amount to painting a house on fire.
Some things are evident from the clash between the "bad losers" and the ostensible reformer: The APC is not a coalition of self-sacrificing messiahs.  The APC does not have a vision for national transform capable of acting as a galvanizing and cohesive force.  The APC post-primary crises underscore the fact that political parties in Nigeria are bereft of ideology; they are merely dens of power hungry, self-serving warmongers.  Furthermore, it lends credence to a claim made by Senator Shehu Sani in his letter of resignation as a member of the APC: "I believe that APC has in every possible way disappointed not only those who are its members, but it disappointed the country."
In the face of the raging battle, Adams Oshiomhole is not creatively docile, acting like a dove or willing to wave the white flag.  According to media reports, Oshiomhole,  "has hit back at governors of the party that are reported to be moving against him, saying he would not succumb to their antics and impunity."
Although, his militant posture is understandable, it is exacerbating the fractures, brewing more dissents, which may eventuate in subpar performances during the 2019 elections.  This possibility is not remote.  For, there is a short supply of veteran peacemakersin the party.  This is why ItaGiwa is puzzled:  "I cannot understand how any party will have in its ranks popular and trusted leaders who can muster tremendous goodwill for the party and yet treats them with disdain".
Some ofthe bigwigs in the party rode to the crest of popularity and power; because, they are master wall builder, not bridge builders. The implication of this is that they may expend their energies and resources fighting themselves, disdaining the voice of prudence while their real political opponents are waxing stronger under the banner of unity.
Before the 2015 elections, the APC presented itself to Nigerians as one strong and united party. This inspired Nigerians to support the aspirations of the party. However, its apparent inability to manage the spoils of power fuelled internal wrangling. Sadly, the leadership of the party failed to create functional mechanisms for swift resolution of internal party disputes.  One of the most glaring consequences of this failure is the recent mass defection of lawmakers, and three executive governors.
APC started showing symptoms of victory disease shortly after it won the 2015 presidential election, 24 gubernatorial offices out of 36 in the federation, and majority in the National Assembly.   In military parlance, victory disease describes a condition of complacency and or arrogance, which results from enjoying the fruits of a victory or series of victories, and makes an engagement to end fatally for a commanding officer and his combatants.
Politicians are also vulnerable to victory disease. When after electoral victories political leaders begin to disdain their opponents, treat allies like aliens, become insensitive to the yearnings of the public, and are driven by a sense of their invincibility, then one can authoritatively concluded that they are afflicted by victory disease.
The flagging tapestry of the party may not be re-strengthened, if the political warmongers within it do not glean wisdom from the ancient truism; "If a house divided against itself, it cannot stand." APC may not collapse soon. But its glory days will inevitably come to a premature end, if the fractures within the party keep widen before, during and after the 2019 elections. The party will do well to ponder on the prognosis of Senator Shehu Sani. According to Sani; "APC cannot last beyond the political lifespan of President Muhammadu Buhari. Buhari remains the heart, soul and oxygen of the party. I don't think after Buhari, there will be APC again in the sense that everything begins and ends with him,"
If we consider Sani's claim side by side with that of Simon Ebegbulem, we cannot escape the conclusion that they live in parallel universe or perhaps one of them is ignoring troubling realities.  This is not to undermine the fact that Ebegbulemis a good spokesperson and seem to have the ability to abate tension with assurances.  An example will suffice: "To be clear, comrade Oshiomhole did not become national chairman of the governing party to bring it down a notch from the pedestal of its 2015 electoral victory let alone to preside over its liquidation.Rather, his single-minded goal, from the outset of his declaration of interest in the position, was to deploy his capacity in helping to strengthen and reposition the party as a truly supreme and disciplined political entity."
However, if Oshiomhole does not assume a conciliatory posture, his avowed mission will end in chaos. Similarly, for his stated mission to be fruitful, he needs to reconsider his leadership style, and know when to shift styles. There is a time to lead like a commandant. There is a time to lead like a club manager. There is a time to lead like a lion. There is a time to lead from behind.
APC may likely sidestep the possibility of disintegration, if Oshiomhole's attitude would not say to "bad losers", "go and die".  For APC to outlive the political relevance of President Muhammadu Buhari, the party must pick up its manifesto from the shelf and turn it to her driving force. For APC to be relevant beyond 2019, it must seek remedy to its victory disease. It must also quickly put in place good mechanisms for internal dispute resolutions.
Copyright Ships & Ports Ltd. Permission to use quotations from this article is granted subject to appropriate credit given to www.shipsandports.com.ng as the source.