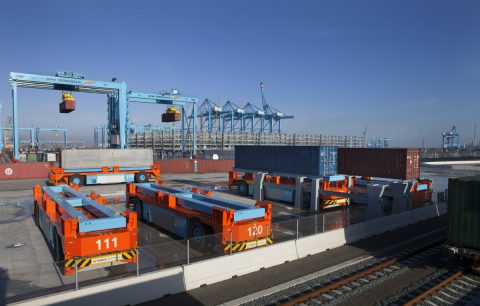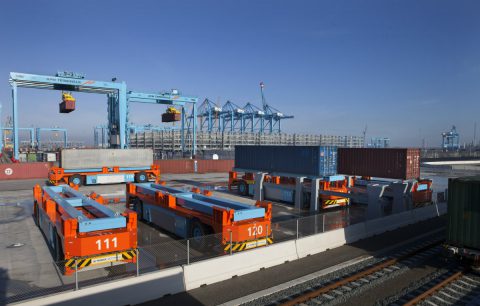 Leading global port operator, APM Terminals, has said that automating the Port of Los Angeles' Pier 400 will protect business and jobs in an increasingly challenging environment. 
The Los Angeles Board of Harbor Commissioners voted to postpone a construction permit to allow it carry out modernisation work after calls by union officials for APM Terminals to drop its plan for landside infrastructure to operate battery-electric powered equipment over fears jobs would be lost. 
Los Angeles, Mayor Eric Garcetti also requested a 28-day consideration period and offered to mediate the dispute between APM Terminals, International Longshore and Warehouse Union (ILWU), and the Pacific Maritime Association (PMA).
"We are confident that modernizing Pier 400 will keep the Port of LA competitive in an increasingly challenging environment that has seen a significant loss of market share for cargo on the West Coast," APM Terminals was quoted by Port Strategy as saying. "Keeping cargo in Southern California supports jobs and the local economy. Losing that cargo to other markets hurts the economy and ILWU members."
Job security concerns
ILWU Local 13, which represents dockworkers at APM Terminals, has voiced its concern that electric automated equipment would replace manually-operated machines at Pier 400, while the port faces the challenges of truck congestion, emission-reduction goals and competition from other US ports.
However, a Port of Los Angeles staff report supported the permit and recommended that a ILWU Local 13 appeal of the project's approval be denied. APM Terminals said it appreciated the recommendation to deny the appeal as its plan "meets all of the requirements of the Port Master Plan, the Coastal Act and numerous environmental mandates of the port, city and state."
"At the March 21nd hearing, ILWU leadership acknowledged that their contract gives employers the right to automate, as two terminals in Southern California have already done," APM Terminals added. 
Port Strategy