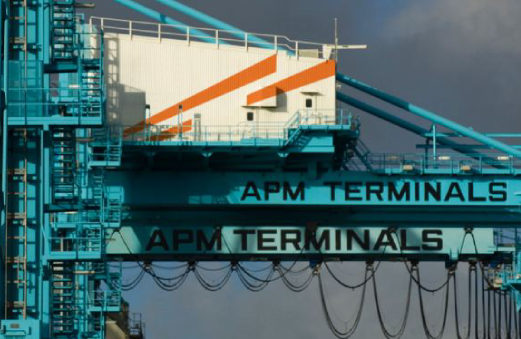 The project to modernize Port of Los Angeles' largest container terminal is set to move ahead as APM Terminals and International Longshore and Warehouse Union (ILWU) reached a tentative deal on the training and upskilling of workers.
The agreement follows several months of negotiations between the ILWU and APM Terminals over the automation of Pier 400.
The project had been opposed by the ILWU due to the threat of loss of jobs that could be caused by automation.
The two sides have now reached the agreement under which workers at the terminal would be paid while they receive training.
As outlined by Maersk's terminal subsidiary, the main point of the deal is the training of diesel mechanics to handle electrical machinery as diesel-powered container handling equipment in California must be replaced by electrical-powered equipment by 2030 to comply with California air regulations.
APM noted that the training agreement was Pier 400 specific and not coast-wide.
The training program will provide maintenance, repair, upskill and reskill training for up to 900 registered longshore workers and mechanics. APM Terminals has agreed to defer additional automated-related projects until at least July 1, 2022.
"APM Terminals would like to thank Los Angeles Mayor Garcetti for his leadership in bringing both parties together to reach a mutually agreeable solution at our Pier 400 Los Angeles container terminal," the company said in a statement.
"Mayor Garcetti was insistent throughout the process that the modernization of Pier 400 could not be completed without ensuring that the ILWU is equipped with the training and skills to ensure that the Port of Los Angeles continues to be the most competitive and greenest gateway in the Western Hemisphere."
APM Terminals will be working in partnership with the ILWU and PMA (Pacific Maritime Association – the employers' organization) on implementing the training program that complements the changes at Pier 400.