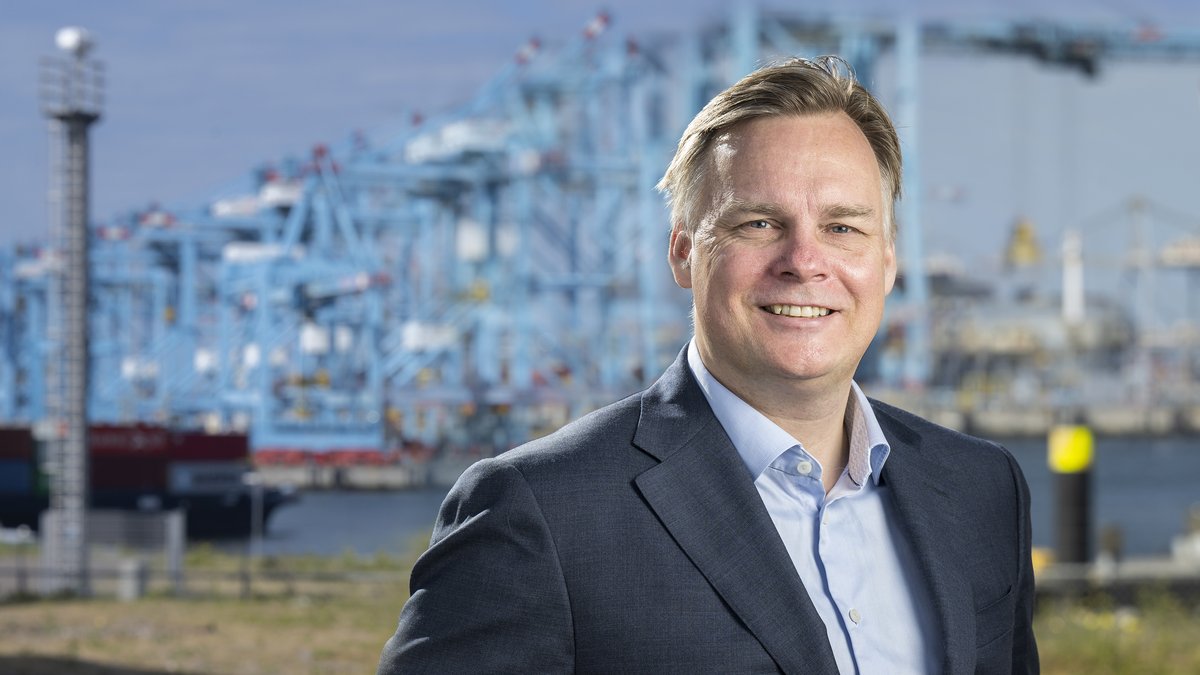 Maersk's container terminal operating arm APM Terminals has announced a $1 billion investment in its Brazilian terminals by 2026.
The commitment was made by APM Terminals CEO, Keith Svendsen during a Dutch trade delegation's visit to Brazil.
Out of the total investment, $320 million will be dedicated to the Phase One development of a new terminal in Suape, with a total investment of $520 million for the project. The Suape terminal, located in Estaleiro Atlântico Sul, is in the final stages of acquisition and aims to enhance infrastructure and boost competition in the port.
The remaining amount will be invested in APM Terminals' four other terminals and inland depots across Brazil, part of a plan to significantly increase storage capacity at its inland container depots particularly in the Northeast and Southeast regions of the country.
About $310 million will be allocated to the renovation of its Brasil Terminal Portuário (BTP) in Santos, which the company considers a key priority. The terminal, operated by partnership with Terminal Investment Limited (TIL), a subsidiary of the MSC Mediterranean Shipping Company, is currently operating at 92% utilization.
APM Terminals is negotiating with the federal government to extend its concession agreement for the BTP terminal, set to expire in 2027, for an additional 20 years. In return, the company intends to modernize and double the terminal's current capacity of 1.5 million TEUs.
APM Terminals is also in talks with TIL on developing a new container terminal at the Port of Santos, known as STS 10, located in an area next to the BTP terminal. However, the future of the project remains uncertain as it awaits reassessment by the new government.
The project has been subject to controversy over concerns that Maersk and MSC already dominate the market, a concern APM Terminals' CEO Keith Svendsen calls "unfounded."
"There is now an urgent need for investment in the Port of Santos, both to ensure the deepening of the access channel – which will allow the entry of new, larger, and more efficient ships – and to expand capacity of the port complex, which is close to the limit," said Svendsen.
In line with Maersk's environmental commitments, APM Terminals aims to achieve Net Zero Greenhouse Emissions by 2040 and a 70% reduction in absolute emissions from 2020 to 2030 for its commercially controlled terminals. The company plans include investment in the electrification of equipment, purchase or generation of renewable energy, and optimization to achieve its zero-emission goals.
As part of an efficiency drive initiated in 2018, APM Terminals is putting particular focus on cost savings and reduced time in port for vessels. Using this approach, the company says it is on track to reduce average port stays by 20% in 2023 compared to 2021 and aims for a 30% reduction by 2025 worldwide.
Copyright Ships & Ports Ltd. Permission to use quotations from this article is granted subject to appropriate credit given to www.shipsandports.com.ng as the source.