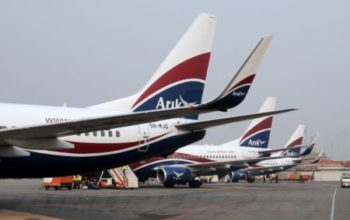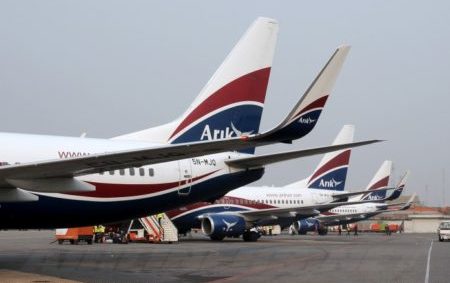 After over a decade of refusing to operate from the Murtala Muhammed Airport Domestic Terminal Two (MM2) Lagos, the management of Arik Air has reached a rapprochement with Bi-Courtney Aviation Services Ltd (BASL), operators of MM2 terminal.
The troubled carrier has moved its flight operations to the Nigeria Air Force in Port Harcourt termed 'Garden City Express' to the facility of the terminal operator.
The chairman of BASL, Dr. Wale Babalakin constantly engaged in a war of words with the Chairman of Arik Air, Johnson Arumemi-Ikhide, over its continuous operations at the General Aviation Terminal (GAT) of the Murtala Muhammed Airport (MMA), Lagos.
Apart from Arik Air, Air Peace and Overland Airways are the other two carriers that operate from GAT.
The airline's Chief Executive Officer (CEO), Capt. Roy Ilegbodu said in Lagos that the service would enable customers to fly direct to Port Harcourt City from MM2.
He said the daily flights, which would commence next Tuesday will depart from MM2 and arrive at the Nigeria Air Force (NAF) Base, Port Harcourt, a 10 minutes' drive from downtown.
Ilegbodu said the airline maintains a well-resourced terminal at NAF Base Port Harcourt and assured passengers of premium customer service.
Ilegbodu added that the service eliminates the almost one hour drive passengers arriving at the International Airport, Omagwa normally endure while traveling to Port Harcourt City.
"This is Arik Air's first and only scheduled flight departing and arriving in MM2 Lagos. The Garden City Express is an addition to Arik Air's three daily flights from Lagos to Port Harcourt International Airport Omagwa. 
"We are delighted to offer this premium service to our customers who are time conscious and desire to cut the long drive from Omagwa to Port Harcourt City.
"This service will offer a great travel experience with our dedicated terminal at NAF Base Port Harcourt and efficient flight crew," said Ilegbodu.
It would be recalled that the former management of the airline had issues with BASL.
Arik had said it paid N160 million for office space at the terminal in 2007, a claim which the terminal management never refuted.
The airline also said no space was allocated to it, a development that led it to institute legal action against BASL at the Lagos High Court, but was yet to recover the money or be allocated any office space.
The airline then vowed it would rather fold up and take its operations to any other African country than fly from MM2.