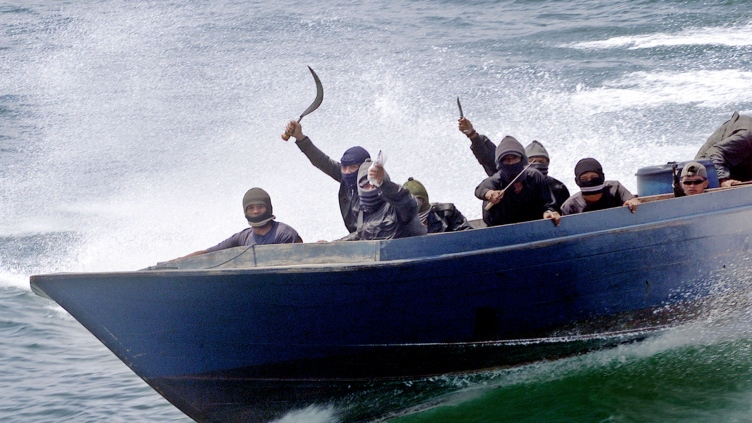 A 32% rise in actual incidents of piracy and armed robbery last year could resulted from economic hardships caused by Covid-19 in coastal communities, according to ReCAAP Information Sharing Centre (ISC).
Presenting its annual report to an online media briefing on Friday, ReCAAP said there were 97 actual and attempted incidents of piracy and armed robbery in Asian waters last year, a 17% rise, of which 95 were actual incidents, a 32% rise on the previous year.
"We are particularly concerned with the rise in actual incidents in 2020," Masafumi Kuroki, executive director of ReCAAP ISC.
He noted the increase was not limited to a particular location and was spread across areas such as Bangladesh, India, the Philippines, Vietnam, Singapore Strait and South China Sea.
The highest number of incidents was in the Singapore Strait with 34 attacks, some 30 of which took place in the eastbound lane close to Batam and Bintan islands in Indonesia. The incidents were mainly armed robberies carried out by one to three perpetrators.
"Given the serious situation in the Singapore Strait our centre issued five incident alerts last year and recommended particularly to littoral states to strengthen their surveillance and patrols and to enhance coordination and cooperation," Kuroki said.
ReCAAP also called for the arrest of perpetrators, in the case of the Singapore Strait incidents only one arrest was made last year in March in relation to an incident off Batam island.
As to why the number of incidents had risen across the region Kuroki said the Covid-19 pandemic and crew change crisis could have been factors.
"I think there are multiple causes but it is possible that the negative impact of Covid-19 is one of the causes. The economic hardships caused to coastal communities by Covid-19 could lead to more people resorting to sea robberies," he said.
"It is also possible that prolonged work of crew onboard ships due to the difficulty of crew change causes fatigue to the crew and may reduce their vigilance."