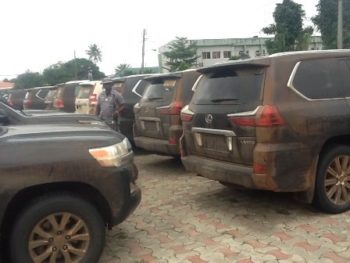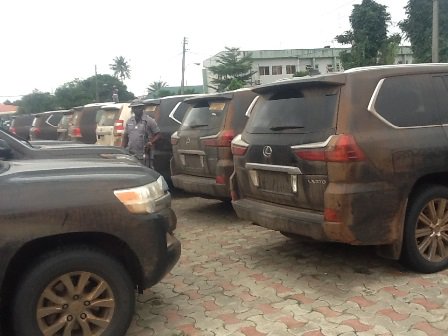 Two months after an officer of the Nigeria Customs Service (NCS) attached to the Federal Operations Unit, Zone A, Baba Nwaguyawo was crushed to death while attempting to stop a convoy of the Nigerian Army at the Agbara end of Lagos Badagry Expressway; the Army said it is still investigating the matter.
The operatives of the NCS at the Agbara checkpoint had attempted to stop the convoy for a routine search when a Nigerian Army van piloting the fleet killed Nwaguyawo. The convoy was reportedly used as a diversion to smuggle cars into the country.
Speaking with SHIPS & PORTS DAILY, spokesman, 81 Division of the Nigerian Army, Lt. Col. Olaolu Daudu however said investigations into the matter were almost concluded.
He said, "The investigation is not being done in an isolated manner. It is a joint investigation with Customs and it is still ongoing but it is nearing its conclusion stage now and it will not be good to pre-empt whatever report we are going to come out with.
"Because it is a sensitive issue, the investigation has to be all encompassing.  As at when due, we will make our findings public," he said.
Daudu said the Army authority is working to determine the level of involvement of any of the alleged officers and those found culpable dealt with accordingly.