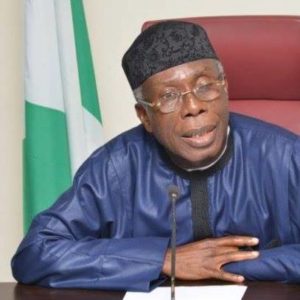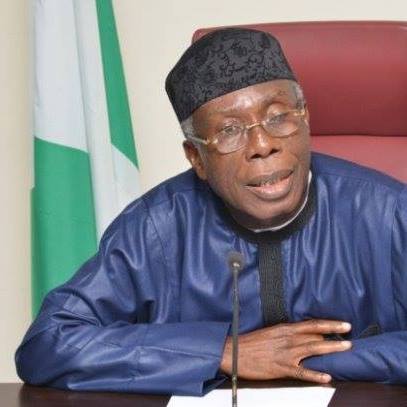 By Bolaji Akinola
A chanced meeting with a clearing agent on Creek Road, Apapa on Tuesday last week was a stark reminder of our leaders' erroneous perception of reality. This particular agent had been vociferous in calling attention to the inactivity at Lilypond. Unfortunately, that terminal has become a victim of low cargo volume and since it is an offdock facility, it will remain dormant except the main port terminals have overflow.
So on Tuesday when I saw this agent whom I haven't seen for a long time, it occurred to me that I should congratulate him on the revival of Lilypond terminal.
"Congrats, Lilypond is now an export terminal. I believe you'll have plenty business to do now," I said. My friend hissed. His answer did not leave me in doubt that the flag-off of yam for export at the terminal by the Minister of Agriculture, Chief Audu Ogbeh, was nothing but a sham. Perhaps the Minister did not know he was shamming? Perhaps he did not have the full picture?
"They all came with sirens and long motorcades. You'll think they are serious. Minister, Deputy Governor, Permanent Secretary, Heads of government agencies all came to the terminal just because one container load of yam was to be exported. It is a shame," he said in disappointment.
You mean all the fanfare was about only one container load of yam tubers? It was hard to believe, but welcome to Nigeria.
The sad part of the story, according to him, was that "the yam must have rot before it eventually left the terminal". So much ado about nothing. It took more than a week, he said, after the fanfare for our government officials to complete documentation on this one container or export. That's it! Documentation by government officials, which is painfully slow, is killing trade in Nigeria.
The export business, like importation, is suffering from the poor understanding of trade concepts by our bureaucrats and until this is resolved –until the multitude of government officials posted to the port are trained to understand the importance of time in international trade – our ports will continue to lose valuable cargo and revenue to the ports of neighbouring countries.
I think also that Minister Audu Ogbeh is going about this whole yam export thing the wrong way. Agriculture is by all means a very important sector to the Nigerian economy; contributing more than 20% of the country's GDP and employing more Nigerians than any other sector. The potential for export of our agricultural produce is high but until government addresses very critical infrastructural deficits in the agric value chain, all the glib talk about export will remain at the real of mere academic rhetoric.
One major problem facing our farmers is the lack of access roads to their farms. Many Nigerians have been told to farm and they have obeyed. Many young people are abandoning their white collar jobs for farming – leasing hectares of land to plant food and cash crops but no sooner have they started harvesting than they are confronted with the stark reality of lack of motorable roads to their farms. They then resort to hiring labourers to use baskets to move the harvests to the market. Because this process is slow and laborious, and because there is no electricity on the farms, a good chunk of the harvest rots away. This is how Nigeria loses more than half of its farm harvests.
The issue of roads to farms and electricity supply on farms must be addressed, in addition to addressing tedious documentation process at the port if we are to make any meaningful export a reality.
Minister Ogbeh must realize that there is no shortage of food in Europe, so the agricultural produce we export must be able to compete in quality and price with others in the European market. Without addressing the challenges of farm access roads, electricity for preservation and storage of agricultural produce and bureaucratic bottlenecks in documentation at the port, the yam export drive is doomed for failure.
Copyright Ships & Ports Ltd. Permission to use quotations from this article is granted subject to appropriate credit given to www.shipsandports.com.ng as the source.