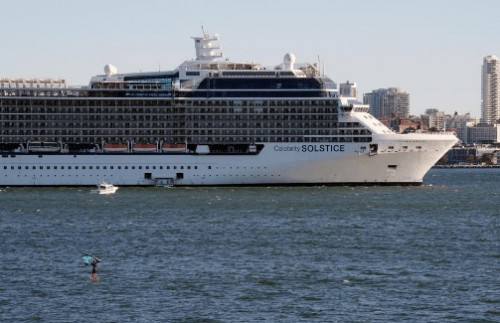 In the wake of what has been characterized as a humanitarian crisis as thousands of seafarers and passengers are left stranded on board cruise ships in Australian waters, Australia has ordered all foreign cruise ships to leave as soon as possible.
The country is standing its ground on not allowing the crews and passengers to disembark as part of its action on curbing the spread of the coronavirus on its territory and removing the risk of overwhelming its health system.
The three-week standoff has seen numerous pleas from unions to the government to help repatriate the affected foreign crews.
However, the requests have not been met with understanding especially on the back of numerous infection cases in New South Wales after passengers from several cruise ships were allowed to disembark last month.
Instead, the NSW police said that medical personnel would be flown to eight cruise ships carrying 8,500 people for coronavirus testing and that those infected would be removed from the vessel and taken to a hospital.
Crews and passengers fit for travel are expected to leave. Nevertheless, it is unclear what would the enforcement mechanism be.
"The Maritime Union of Australia and the International Transport Workers' Federation condemn the brutal treatment of more than 15,000 international crew from more than 50 nationalities engaged in the cruise ship industry in Australian waters," the unions said.
"Ordering flag of convenience ships back to their home ports demonstrates no understanding of the industry and sets a fully crewed flotilla adrift at the worst possible time."
The latest figures from the NSW Health show that 2, 734 people have been infected with coronavirus in total, with 21 reported fatalities.
Current cruise ship voyages into Sydney linked to confirmed COVID-19 cases include the Ovation of the Seas with 96 passengers, the Voyager of the Seas with 39 passengers + 6 crew members, the Celebrity Solstice 14 passengers and the Ruby Princess 361 passengers plus 18 crew members.
There have been six deaths in NSW associated with the Ruby Princess.