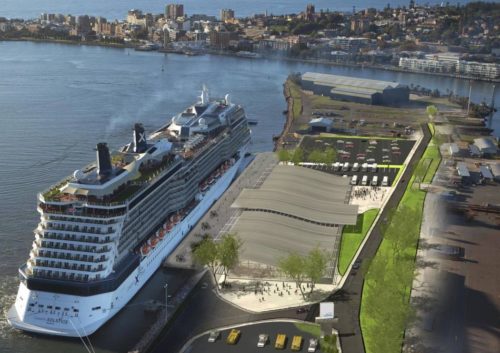 The Australian government has withdrawn funding for the new cruise terminal project at the Port of Newcastle.
"Infrastructure NSW has advised that the AUD12.7 million funding for the cruise terminal project is no longer available," the Port of Newcastle said in a statement.
The funding for the new multipurpose cruise terminal in Newcastle Harbour was first announced back in 2016. The purpose of the facility was to enable a significant expansion of the cruise industry in the Hunter.
Since then, the Port of Newcastle has been working on this project on behalf of the government on the basis of providing a facility that meets the cruise industry's needs while remaining within the funding provided.
"While disappointed construction of the terminal facility cannot proceed at this time, we respect that funding is no longer available," the port added.
The funding was in addition to the AUD 800,000 provided for the upgrade of mooring bollards for the facility at the existing Channel Berth near Dyke Point.
"We're pleased that AUD800,000 of upgrades to mooring bollards, jointly funded by the NSW Government and the Australian Government, have enabled larger ships of up to 3,900 passengers to berth in Newcastle," the port further said.