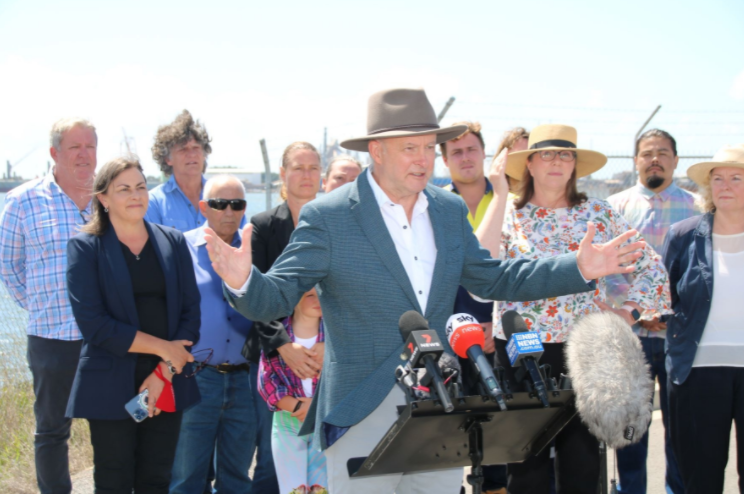 The Australian Labor Party (ALP) has unveiled a plan to establish an independent Strategic Fleet of Australian flagged and crewed vessels.
The aim, according to ALP, is to restore Australia's domestic shipping sector and guarantee national trading and shipping capacity in times of crisis or national disaster.
Moreover, the aim is to secure "ongoing access to fuel supplies and other essential imports".
More than most nations, Australia is dependent on seaborne trade. Shipping accounts for 99 per cent of Australia's imports and exports of goods, including fuel.
"Despite this, for eight long years the Morrison-Joyce Government has put our national security and economic sovereignty at risk by standing idle as large multinationals dumped Australian flagged and crewed vessels so they could hire cheaper overseas crews," a statement issued by Anthony Albanese, leader of the ALP, reads.
"Right now, less than one per cent of Australian seaborne trade is carried by Australian ships, forcing our nation to reply on foreign governments and companies for our essential imports."
"As a first step, an incoming Albanese Labor Government will appoint a task force to guide it on the establishment of the Fleet as quickly as possible. While these ships will likely be privately owned and operate on a commercial basis, we will ensure they are available for use by the Defence Forces in times of national crisis, whether that be natural disaster or conflict," the ALP leader explained.
He said the task force will include representatives from the shipping industry, major charterers, unions, Australian business and the Department of Defence. The ALP also intends to close loopholes in the existing regulatory framework to help rebuild Australian shipping.
In a separate statement, the Maritime Union of Australia (MUA) said that, under successive Liberal Prime Ministers, the Coalition Government has failed the nation by allowing the domestic maritime capability to be eroded to the point where Australian supply-chains are held totally hostage to decision-making by international shipping cartels and other countries' political leaders rather than the Australian government.
MUA further said it has always believed that a vital element in Australia's national security is a sovereign shipping capability, which is becoming even more important as the international security situation in the region becomes less certain and Australian fuel reserves dwindle to less than 70 days capacity. The lack of fuel security has been described as a "national security Achilles' heel" by the Australian Strategic Policy Institute.
"Australia once had a vibrant national shipping industry and the MUA supports Anthony Albanese's plan to rebuild an Australian owned, Australian crewed fleet," MUA stated.
Copyright Ships & Ports Ltd. Permission to use quotations from this article is granted subject to appropriate credit given to www.shipsandports.com.ng as the source.