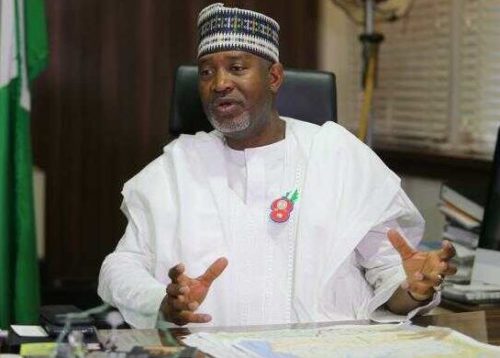 The Minister of State for Aviation, Hadi Sirika, on Thursday, said aviation security personnel of the Federal Airports Authority of Nigeria (FAAN), will start bearing arms within the next three months.
Sirika announced this at the 5th Aviation Stakeholders Forum in Abuja.
He said, "Within the next three months, we will get the FAAN AVSEC to start bearing arms like their counterparts in the Transportation Security Agency of the United States."
Sirika recalled the Turkish Airline incident in 2016 where some aggrieved passengers overpowered AVSEC officials at the Nnamdi Azikiwe International Airport, Abuja, and gained access to the tarmac.
He also cited the recent occurrence at Sokoto Airport where some political supporters forcefully entered the tarmac, stressing that these actions were clear security breaches.
The minister explained that the personnel would be provided with new uniforms, sniffer dogs and other equipment that would enable them discharge their responsibilities of securing and safeguarding airline officials, passengers and other airport users.