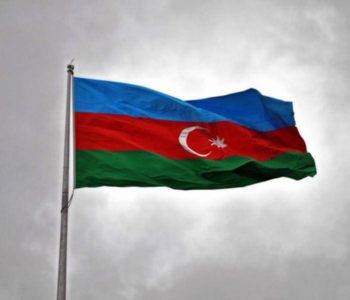 The Republic of Azerbaijan representative in Nigeria, Billura Bernard, on Wednesday disclosed the willingness of her country to commence trade and investment relations with Nigeria.
She told newsmen in Lagos that until her recognition as the country's representative in Nigeria, there was no direct economic and cultural relation between Azerbaijan and Nigeria.
Bernard said she had been working at "opening up'' ties between Azerbaijan and Nigerian business operators and investors.
"There is today a growing interest of many Azerbaijan companies and investors in coming to take advantage of Nigeria's large market and also invest here in Nigeria.
"These companies and investors have a lot to offer and benefit from Nigeria's population of almost about 200 million people.
"These companies are now really alive to the existing business and investment opportunities for them in Nigeria.
"They now see Nigeria as one of the fast- growing economies that should be taken advantage of,'' she said.
The Azerbaijan representative also said that she was working to expose Nigerian business community and investors to existing opportunities in Azerbaijan.
She said that she had recently met with Nigeria's business mogul, Alhaji Aliko Dangote, to intimate him of the existing business and investment opportunities.
"We really want to build a win-win business and investment relations between the two countries; this is what I have been working; at.
"We do not want only our companies and investors to come Nigeria; we are also opening up business and investment opportunities in Azerbaijan to Nigerians.
"This is why it will be interesting to take Alhaji Aliko Dangote to see the market and investment opportunities for Nigerians in our country.
"We believe that after Dangote, more Nigerians will begin to see the huge opportunities for them in Azerbaijan,'' she said.
Bernard also expressed her readiness to organise cultural festivals between Nigeria and Azerbaijan, as well as intensify business exchange visits.
Copyright Ships & Ports Ltd. Permission to use quotations from this article is granted subject to appropriate credit given to www.shipsandports.com.ng as the source.