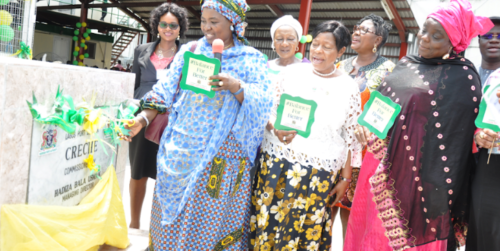 The Managing Director of Nigerian Ports Authority (NPA), Hadiza Bala-Usman on Monday commissioned a new crèche for nursing mothers that work at the Lagos Port Complex (LPC) Apapa.
Speaking at the unveiling ceremony of the facility, which is the first of its kind in any Nigerian port, LPC Port Manager, Hajia Aisha Ali-Ibrahim said the event was timed to coincide with the 2019 International Women's Day celebration to help support mothers in balancing their home and career for better performance in the workplace. 
She said, "There is no better time to establish the first crèche in Nigerian Ports Authority (NPA) than the time of the first female Managing Director, Hadiza Bala Usman, a visionary leader in its over a hundred years of existence. There is also no better time than when my humble self, a gender activist is Port Manager at the premier port. The reason is to balance the lives of our young mothers who may need where to keep their babies and be able to concentrate on their jobs and perform optimally.
"There is no doubt that this facility will help improve the performance of employees. These days, both men and women look after the babies. If the wife has a more time-consuming job and the husband is working in NPA, he can bring the baby to the crèche.  So it is not all about women alone," she said.
President, Nigerian Association of Chambers, Commerce, Industry, Mines and Agriculture (NACCIMA) Iyalode Alaba Lawson, who was guest speaker at the event, used the occasion to charge policy makers to build services and infrastructures that would meet the needs of women and the girl child.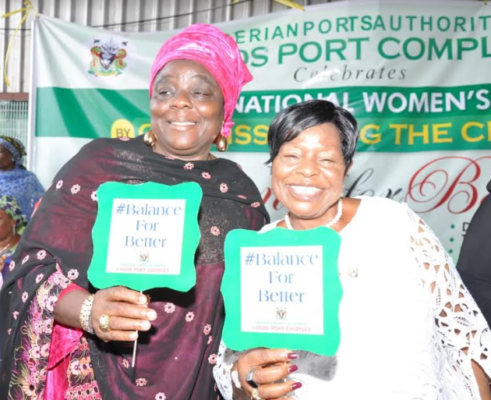 She commended the Apapa Port Manager for deeming it fit to initiate the crèche, which she said will help reduce the burden of career women and enable them play more active roles in the maritime industry.
She said, "From what we have seen here today, it means NPA is looking after the young workers that have babies. With the crèche facility here, they will work efficiently and that is the balancing.
"When you are exposed to something, you get more of it. One of it is making sure their children are being catered for. If your child is being is being catered for, that means we will have more women who will join the sector and play more active roles because they know they can always bring their child to work." 
The crèche, which is equipped with closed circuit television and other modern facilities, was commissioned on behalf of the NPA Managing Director by NPA's General Manager, Servicom, Arira Muhammed.