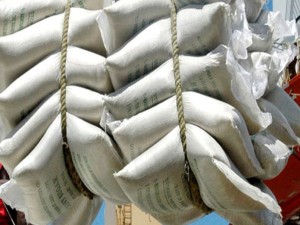 The ban on imported packaged sugar into the country by the Federal Government has not been lifted, the Executive Secretary/CEO, National Sugar Development Council (NSDC), Latif Busari has said.
Busari advised importers of sugar to either produce in Nigeria or move their products elsewhere, saying this position is in line with Section 9.3.1 (1V) of the Nigeria Sugar Master Plan as approved.
"We have nothing against any particular brand of packaged sugar; what we are saying is that importers of sugar in retail packs should invest in local packaging facilities within and bring their equipment to Nigeria to produce under the plan," he said.
Busari told reporters during a press briefing on the ban on imported packaged sugar in Abuja, that those who engage in illegal importation of this banned product are daily inflicting damage no local producers in the country.
He said, "Government cannot afford to look the other way while economic saboteurs who come under the guise of business men continue to frustrate genuine efforts geared towards building the economy, even though the policy is being defeated by the continued influx of imported packaged sugar, particularly St. Louis brand into Nigeria.