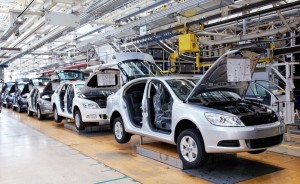 The Automobile, Boatyards, Transport, Equipment and Allied Senior Staff Association (AUTOBATE) has described the Federal Government's ban on importation of vehicles through land borders as a tonic to the automotive industry.
The General Secretary of AUTOBATE,  Sola Olorunfemi, told journalists in Lagos on Thursday that the ban was a decision in the right direction.
The government on Dec. 5 issued an order banning the importation of vehicles through land borders.
He said, "Prohibiting the importation of vehicles – new or old – through land borders is a welcome development and if well implemented will create employment.''
He said the policy would energise the automotive industry as many people would have to patronise locally manufactured vehicles.
The scribe said locally manufactured vehicles might be expensive at the initial stage, but with increased patronage, prices would reduce with the emergence of more manufacturers.
He, therefore, urged the government to ensure comprehensive implementation of the policy to improve the economy and enhance productivity.